6 Innovations Transforming the Water Treatment Industry
As global populations rise and urban sprawl intensifies, our freshwater resources face unprecedented stress. Factors such as industrial pollution, climate change, and over-extraction amplify the urgency for sustainable water treatment solutions.  
Traditional methods, though effective, often grapple with inefficiencies and environmental concerns. The future beckons a shift towards innovative, eco-friendly, and energy-efficient solutions.  
Scientists and entrepreneurs are pioneering advancements like advanced membrane technologies, bio-based remediation, and solar desalination to transform water treatment. These innovations strive not just for purity but for holistic sustainability, aiming to ensure that every drop of water is optimally utilized for generations to come.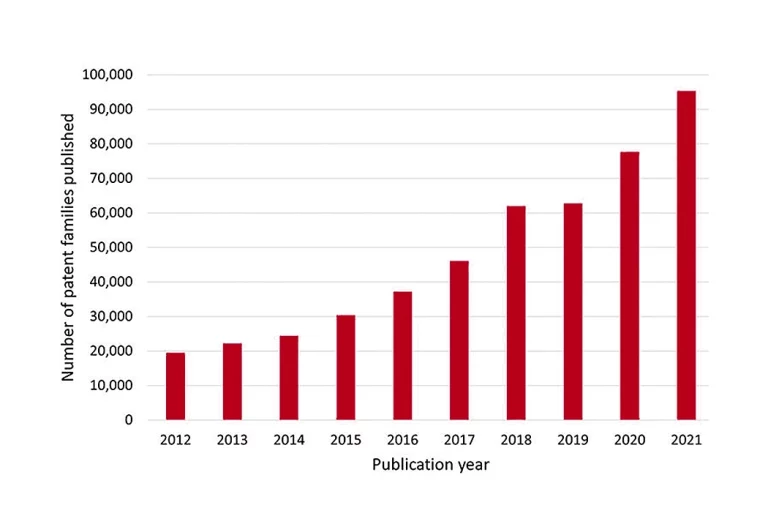 Number of patent families published globally in C02 water treatment classification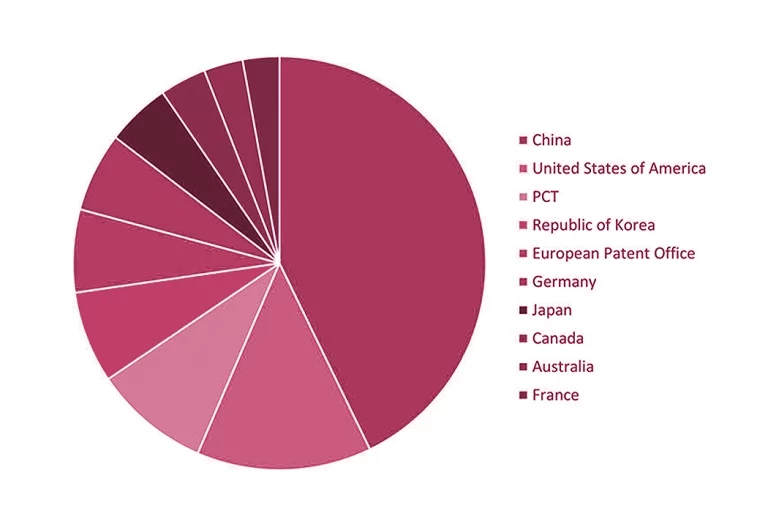 Published patent applications, by filing office, in the C02 water treatment classification. 
Current Market Value:

$8.16 billion (2023)

 

Projected Value:

$18.83 billion (by 2023)

 

Growth Trend:

With a CAGR of 8.7%, this technology is undoubtedly an emerging leader in the sector.

 
The intrinsic value of water to all forms of life is irrefutable. As our world evolves, ensuring access to clean water remains paramount, which brings to light the significance of innovative water purification methods.  
Among these, membrane technology stands out due to its unparalleled efficiency and adaptability. This technology is undergoing rapid advancements, catering to diverse water purification needs, ranging from residential applications to complex industrial processes. 
At its core, membrane technology addresses the fundamental requirement of eradicating contaminants, including bacteria, viruses, dissolved solids, and organic matter from water sources.  
Over the years, while traditional membrane methods have been efficacious, they've had limitations such as low flux rates and significant energy consumption. Enter the realm of emerging membrane technology, which is reshaping the status quo with novel materials and revolutionary designs. 
Nanocomposite membranes are a prime example of such innovation. Their enhanced selectivity and resistance to fouling ensure that water recovery rates are higher than ever. These membranes, endowed with nanoparticles, exhibit advanced properties that prevent frequent clogging and ensure consistent water flow.  
The advent of unique membrane module configurations, such as spiral-wound and hollow fiber membranes, brings another layer of efficiency. These configurations, apart from enhancing the purification process, are also pivotal in reducing the overall energy footprint of the treatment process. 
Furthermore, the world of membrane technology is not just limited to the physical barrier of membranes. Integration of processes like membrane bioreactors and forward osmosis systems amplifies the contaminant removal efficiency.  
Such integrated systems are comprehensive in their approach, obviating the need for subsequent treatment stages, thereby ensuring water quality while being cost-effective. 
Industry Players Bringing a Change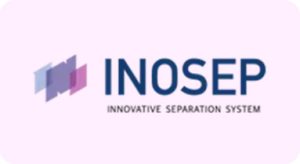 Based out of South Korea, Inosep is pushing the boundaries of polymer membrane technology. Their suite includes a range of membranes tailored for specific purification requirements – be it microfiltration, ultrafiltration, nanofiltration, or the much-acclaimed reverse osmosis (RO).  
Their approach to material science is noteworthy. Leveraging polymer materials like polyamide, polyethylene, and cellulose acetate, they ensure their membranes are adept for diverse applications. Whether it's a home-based water purifier, an expansive wastewater treatment plant, or a specialized seawater desalination unit, Inosep's membranes are making a mark.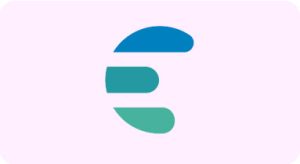 Shifting our gaze to India, Earthy is carving a niche for itself with its unique biomimetic membranes. Their technology, aptly named "Aquaporin Inside", draws inspiration from nature. Mimicking the external structure of a cell, the membrane incorporates aquaporin proteins, renowned for their water transportation efficiency in living cells.  
Such membranes transcend the performance of conventional synthetic counterparts, both in terms of speed and selectivity. Earthy's applications are manifold – ranging from treating industrial effluents, concentrating food and beverages, to even being considered for space exploration.  
With its approach, Earthy is not only ensuring potable water but also championing the cause of energy efficiency and water conservation across industries. 
Carbon-Based Purification

 
Current Market Value:

$4.98 billion (2022)

 

Projected Value:

$7.73 billion (by 2030)

 

Growth Trend:

A steady CAGR of 5.6% reflects its persistent relevance in the market.

 
Tacklingsthe challenge of water purification head-on is carbon-based purification, a technique that's rapidly emerging as a linchpin in the water treatment spectrum. 
Carbon-based materials, given their innate properties, have been instrumental in redefining water purification methodologies. Fundamentally, these materials—activated carbon, graphene-based materials, and carbon nanotubes—boast formidable adsorption capacities.  
The intrinsic large surface area of these materials empowers them to latch onto and remove an array of contaminants from water sources. Their versatility is underscored by their ability to eliminate everything from micropollutants to organic compounds. 
But the realm of carbon-based purification isn't just restricted to the inherent properties of carbon. Cutting-edge research and development in this domain are unlocking novel techniques to optimize these materials further.  
Tailored surface modifications and functionalization, for instance, are amplifying their adsorption capabilities. It's not just about removing contaminants anymore—it's about doing so with unprecedented efficiency and selectivity. 
Moreover, the sector is abuzz with the development of hybrid materials and composites. These hybrids combine the best of various carbon-based materials to offer synergistic benefits—enhanced performance, improved regeneration capabilities, and extended lifespans of filtration systems. Essentially, what we are witnessing is not just an evolution but a revolution in water purification strategies. 
Industry Players Bringing a Change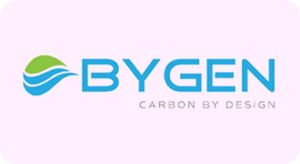 Hailing from Australia, Bygen Activated is revolutionizing the production of activated carbon. Their innovative approach hinges on a low-temperature activation (LTA) process. Not only is this process self-sustaining, but it also circumvents the need for continuous heating.  
What's truly commendable is their ability to source waste materials—nutshells, wood, sugarcane bagasse—to produce activated carbon. This strategy not only optimizes resources but also drastically reduces capital and operational costs. By sidestepping the use of fossil fuels and minimizing water requirements,  
Bygen Activated's LTA process is a testament to sustainable innovation. Their carbon products have permeated various sectors—air purification, food production, and even gold recovery. An additional feather in their cap is their commitment to the environment. The technology they employ sequesters CO2 during production, positioning them as champions of carbon credits.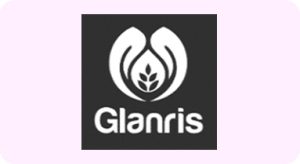 From the shores of the United States, Glanris is propelling carbon-based purification to new heights. Their flagship offering—a biocarbon media crafted from rice husks—stands out as a paragon of eco-friendly water treatment solutions. This biocarbon media is not just adept at removing organic contaminants but also showcases efficiency against metal impurities.  
What sets Glanris apart is their holistic approach. Their solution seamlessly replaces existing filtration tanks and functions optimally across a wide pH range. Additionally, their emphasis on environmental responsibility is evident. By locking carbon inside rice husks, they champion the cause of carbon sequestration, aligning their operational ethos with global sustainability goals. 
Bio-based Water Remediation
Current Market Value:

$9.1 billion (2021)

 

Projected Value:

$15.1 billion (by 2031)

 

Growth Trend:

A CAGR of 5.2% indicates increasing trust in eco-friendly solutions.

 
In an era marked by escalating environmental concerns and increasing water pollution, the pertinence of sustainable water treatment solutions is undeniable. Among the myriad of innovations that the water treatment sector has birthed, bio-based water remediation distinguishes itself as both an avant-garde and eco-friendly approach. 
Water bodies worldwide are under siege due to persistent organic pollutants (POPs), encompassing harmful substances like pesticides, industrial effluents, and even rampant microbial growth.  
These pollutants, notorious for their longevity, become a lingering threat to ecosystems and human well-being. This crisis has culminated in the emergence of bio-based remediation systems that harness the prowess of nature to combat these resilient contaminants. 
The essence of bio-based water remediation is bioremediation, which incorporates techniques such as constructed wetlands and biofilters. These systems, by leveraging plants and microorganisms, pioneer a naturalistic approach to eliminate contaminants.  
This nature-centric solution offers a slew of advantages. Notably, it significantly trims energy consumption, diminishes the reliance on chemicals, and even opens avenues for wastewater reuse. Propelling this field forward are advancements in genetic engineering and synthetic biology.  
These strides have culminated in the creation of bioengineered microorganisms, precision-designed to target and degrade specific contaminants. Such innovations ensure that bio-based remediation isn't just about treating water; it's about redefining sustainable, cost-effective, and ecologically harmonious water treatment. 
Industry Players Bringing a Change

 
Advanced Bacterial Sciences (ABS)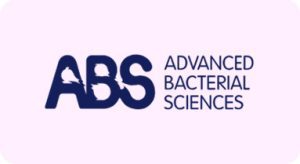 Nestled in the UK, ABS is making monumental strides in bacterial-based water treatments. Their flagship product, ALGAEZAP 1, embodies their vision. Infused with slow-release bacteria, it efficiently combats excess nutrients and sludge in water bodies, warding off detrimental phenomena like algal blooms and eutrophication.  
ABS's solution doesn't just stop at purification; its environmentally friendly constitution ensures the only by-products are water and CO2. This comprehensive approach finds applications in a multitude of settings, ranging from tackling blocked sewers and urinals to oil spills and algae-afflicted marinas.  
With its commitment to environmentally harmonious solutions, ABS is not just treating water but rejuvenating ecosystems.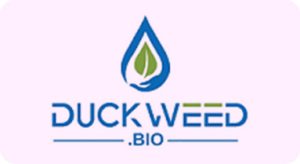 Hailing from the US, Duckweed Biotech is carving a unique niche with its phytoremediation solutions. At the heart of their technology lies a proprietary hydroponics system, tailored for water purification and greenhouse gas sequestration.  
Their modus operandi harnesses phytoremediation to cleanse nutrient-laden runoff water and agricultural wastewater. But Duckweed's vision transcends just water treatment. Their organic, biologically sound, and non-GMO organisms are cultivated in ecologically benign setups, fostering a reduced carbon footprint and superior product quality.  
Complementing their portfolio are organic bio-stimulant fertilizers and nutrient-rich feed solutions, catering to agriculture and the broader food industry. 
Current Market Value:

$1 billion (2023)

 

Projected Value:

$1.7 billion (by 2028)

 

Growth Trend:

An impressive CAGR of 10.8% showcases its rising significance.

 
While the conventional methods of water treatment have been instrumental in our quest for purified water, their efficacy in certain intricate separations—particularly regarding salts, dissolved solids, and minute pollutants—remained challenging.  
Nanofiltration, a technology emerging as a savior in such scenarios, seamlessly marries the strengths of reverse osmosis and ultrafiltration. Its rise is reshaping the purification paradigm, promising cleaner water with diminished ecological footprints. 
Nanofiltration membranes, in essence, are intricate barriers with pore sizes tinier than those found in ultrafiltration membranes. This structural finesse equips them with a unique capability: they can efficiently sieve out divalent ions, organic molecules, and larger particulates, while astutely allowing essential minerals and certain smaller solutes to pass through.  
This meticulously selective separation is what imparts nanofiltration its edge, as it ensures water retains its essential quality while being rid of undesirable constituents. 
A defining advantage of nanofiltration, aside from its selectivity, lies in its operational efficiency. Unlike some rigorous purification processes, nanofiltration operates at reduced energy thresholds.  
The outcome is two-fold: production of premium-grade water at lowered costs and a palpable reduction in waste generation. Consequently, this technology stands as an emblem of sustainable purification, echoing the industry's drive towards eco-friendly solutions. 
Industry Players Bringing a Change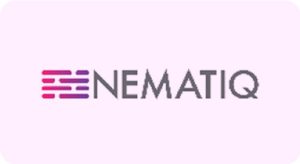 A groundbreaking venture from Australia, NematiQ is championing the cause of graphene nanofiltration membranes. Harnessing a patented high-speed layer-by-layer manufacturing technique, the startup creates membranes that are a marvel in both structure and function.  
These graphene-infused membranes boast of high permeability, ensuring swift passage of water and specific salts. Meanwhile, their nuanced molecular weight cut-off ensures larger undesirable entities—ranging from organic contaminants, colors, to even pathogens like bacteria and viruses—are systematically rejected.  
But NematiQ's vision doesn't halt at innovation alone; they are cognizant of the economic aspects of water purification. Their technology, thus, seamlessly integrates with pre-existing water treatment infrastructures, ensuring enhanced purification without escalating costs.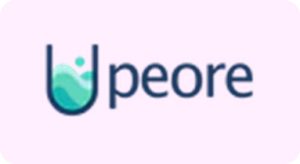 Venturing from India, Peore offers a refreshing take on nanofiltration. Their centerpiece is an intelligently designed semi-permeable membrane, boasting a pore size of 0.001 microns—just a tad larger than conventional reverse osmosis membranes.  
This design marvel ensures the membrane discriminates between contaminants and vital minerals, assuring the end water retains its natural richness. Peore's adaptability is another feather in its cap. Their membranes can be fine-tuned based on the water source, promising bespoke purification solutions.  
Complementing their nanofiltration technology is their Tru-UV system. Here, water is channeled through quartz glass within a high-reflectivity chamber, ensuring maximum UV exposure and, in turn, deactivating a spectrum of pathogens. 
Water Disinfection Solutions
Current Market Value:

$27.471 billion (2020)

 

Projected Value:

$34.715 billion (by 2027)

 

Growth Trend:

A steady CAGR of 3.40% underlines its enduring importance.

 
As our understanding of water contaminants evolves, it becomes clear that merely removing tangible sediments isn't enough. Even after conventional treatments, water often harbors elusive chemical contaminants, ranging from pharmaceutical residues and pesticides to intricate industrial pollutants. Addressing this intricate challenge requires reimagined disinfection solutions that are both potent and eco-friendly. 
Enter advanced water disinfection techniques that amalgamate chemical oxidation with cutting-edge degradation mechanisms. Spearheading this revolution are technologies like advanced oxidation processes (AOPs) and electrochemical disinfection.  
AOPs bring to the table potent oxidants, including ozone, hydrogen peroxide, and ultraviolet (UV) radiation, each working in tandem to dismantle and eradicate chemical pollutants. Their strength lies in their ability to break down contaminants at the molecular level.  
Electrochemical disinfection follows a complementary pathway. Techniques under its ambit, such as electrochemical oxidation and electrochlorination, harness electrical currents to produce reactive species, which then target and neutralize a vast spectrum of chemical contaminants. 
Industry Players Bringing a Change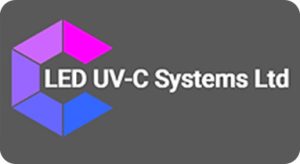 Anchored in the UK, this startup is elevating the domain of UV disinfection. Their flagship product, PearlAqua Micro, encapsulates their vision—a compact UV disinfection system that promises instantaneous germicidal intensity right at startup and boasts an impressive lamp lifespan of up to 10,000 hours.  
Their UV AOP stands as a testament to their commitment to sustainable purification. By synergizing LED-produced UV photons with hydrogen peroxide, it produces hydroxyl radicals that are adept at neutralizing water contaminants.  
A standout feature of their systems is the dynamic control, which intuitively modulates its output in response to varying flow velocities. Additionally, shedding the limitations of conventional UV lamps, LED UV-C products are mercury-free, making them not just efficient but also ecologically sound.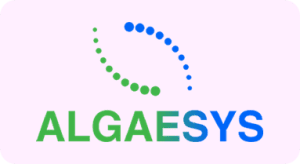 Journeying to Portugal, Algaesys introduces a novel paradigm—water treatment leveraging colonized phototrophic biomass. Their system is comprehensive in its purification, targeting a range of contaminants from nitrogen and phosphorus to micro-plastics and persistent organics.  
But Algaesys's solution is not just about removal; it's about environmental harmony. Their system actively absorbs atmospheric carbon dioxide, while harnessing solar energy, substantially diminishing electrical power needs.  
The design intelligence extends to their photo-bioreactors which, despite their potency, have a shortened retention time, thereby ensuring the system's compactness. With its reduced lifecycle costs, Algaesys offers a solution that's both effective and economically viable, especially for communities with constrained water treatment resources. 
Current Market Value:

$16.84 billion in 2022 

 

Projected Value:

$33.38 billion by 2030

 

Growth Trend:

CAGR of 8.93%

 
Desalination, the process of converting saline water into freshwater, has emerged as a beacon of hope, especially for arid regions grappling with water scarcity. The driving force behind this is the mounting pressure on freshwater resources, accentuated by climatic changes, burgeoning populations, and the overarching need for sustainable water solutions.  
Conventional desalination techniques, primarily reverse osmosis, though effective, have been critiqued for their substantial energy consumption and environmental implications, particularly the brine waste they produce. 
Navigating these challenges, the desalination domain is undergoing a transformative evolution, heralding techniques that are not only efficient but also environmentally benign. The spotlight is on optimizing the core of desalination – the membranes.  
Breakthroughs in this domain are shaping membrane materials and designs that stand apart. Thin-film composite membranes, for instance, are gaining traction for their enhanced desalination efficiency and reduced energy footprint.  
Biomimetic membranes, inspired by nature, are pushing the envelope further by replicating natural water transport mechanisms, offering unparalleled selectivity and water recovery rates. 
However, the journey of modern desalination isn't confined to membranes alone. Processes like forward osmosis, membrane distillation, and solar desalination are charting new territories.  
Forward osmosis capitalizes on natural osmotic gradients, promising desalination with significantly reduced energy inputs. Membrane distillation, blending thermal and membrane processes, ensures high-quality freshwater production. 
Solar desalination, harnessing the abundance of sunlight, presents an eco-friendly desalination avenue, especially promising for regions blessed with ample sunlight. 
Industry Players Bringing a Change

 

Hailing from Sweden, AVSALT is orchestrating a paradigm shift with its all-electric desalination system. Their model capitalizes on porous carbon electrodes, functioning at accommodatingly low water pressures and ensuring consistent flow.  
What sets AVSALT apart is its orthogonal deionization process—completely devoid of chemical reactions. The system's scalability is commendable. It possesses the capability to desalinate brackish water, drawing electricity straight from solar panels.  
With AVSALT's solution, the traditional challenges of high-pressure operations, reliance on membranes, or moving parts are sidestepped, and the focus shifts to heightened efficiency and curtailed energy wastage. 
Marine Water Production (MWP)

 

Charting its course from Norway, MWP introduces a novel concept—floating desalination vessels (FDV). Their technological marvel is designed to metamorphose seawater into water fit for drinking, industrial applications, or agriculture, utilizing the seawater reverse osmosis (SWRO) process.  
MWP's FDVs are versatile. Whether drawing power from onboard sources or from the shore, these vessels stand as a beacon of swift, green, and efficient desalination. With a staggering capacity, handling between 30,000 to 200,000 cubic meters of freshwater daily,  
MWP is not just addressing the global water scarcity conundrum but doing so in an eco-friendly and economically viable manner. 
As we gaze into the future, the pivotal role of the water treatment industry becomes increasingly evident. With the combined prowess of innovation and commitment to sustainability, these five technologies promise to herald an era where clean water isn't just a luxury but a universal right. 
About TTC
At TT Consultants, we're a premier provider of custom intellectual property (IP), technology intelligence, business research, and innovation support. Our approach blends AI and Large Language Model (LLM) tools with human expertise, delivering unmatched solutions.
Our team includes skilled IP experts, tech consultants, former USPTO examiners, European patent attorneys, and more. We cater to Fortune 500 companies, innovators, law firms, universities, and financial institutions.
Services:
Choose TT Consultants for tailored, top-quality solutions that redefine intellectual property management.
Contact Us