The Art of Patenting: Strategies for Securing High-Quality and Wide-Ranging Patents
For a very long time, patents have been a crucial component of the business development plan. Patents, which account for a significant portion of the revenue for businesses like ARM and Qualcomm, have been the foundation of their operations. 
Patent quality underestimation carries some dangers. It can affect the revenue from proprietary items in addition to the direct income from royalties.  
By their very nature, patents forbid others from using the invention they have protected. Because of this, it is less likely for products with strong patents to be copied and, even if it does, there is still a prospect of financial recovery based on patent infringement. 
On the other hand, a subpar patent or one with pointless restrictions may damage this objective and have an effect on the entire company. As a result, it is crucial to stop ignoring patent quality. 
Let's be clear that the quality of a patent is different from that of an invention before we think any further about the topic. The scope of claims determines patent quality, which affects the goal of obtaining a patent.  
One could apply for a patent just to prevent rivals from exploiting the invention or to generate income through technology licensing. Quality, however, continues to be a crucial component regardless of the purpose. 
In today's highly competitive and innovative world, intellectual property protection has become more critical than ever. Patents play a significant role in safeguarding your inventions and ensuring that you reap the benefits of your hard work and creativity. 
However, merely obtaining a patent is not enough; it's crucial to secure broader and high-quality patents that provide you with a competitive edge. In this blog, we will explore strategies and tips on how to get broader and good quality patents. 
S

trategies

on

H

ow to

G

et

B

roader and

G

ood

Q

uality

P

atents

 
Conduct Comprehensive Prior Art Research

 
The first and most crucial step in obtaining high-quality patents is conducting thorough prior art research. Prior art refers to all the publicly available information related to your invention, which can include existing patents, publications, and products.  
In-depth research will help you understand the existing landscape and ensure that your invention is truly novel and non-obvious. 
Define the Problem Clearly

 
A good patent starts with a well-defined problem statement. Clear identification of the problem your invention solves will help you draft claims that cover all potential variations and applications.  
This is vital for obtaining a broader patent that can withstand challenges. 
Collaborate with a Skilled Patent Attorney

 
Working with an experienced patent attorney is invaluable. A knowledgeable attorney can help you navigate the complex patenting process, ensure your application is well-drafted, and advise you on strategies to obtain broader protection.  
They will also assist in conducting prior art searches and understanding the nuances of patent law. 
Draft Comprehensive Claims

 
The claims section of your patent application is the most critical aspect. It defines the scope of protection you will receive.  
To secure a broader patent, ensure that your claims are comprehensive, covering not only your core invention but also variations and potential applications. However, be cautious not to make your claims too broad, as this could lead to rejections. 
Keep Your Application Detailed and Specific

 
While comprehensive claims are essential, it is equally important to provide a detailed and specific description of your invention in the specification. This helps the patent examiner understand the intricacies of your invention and ensures a strong foundation for your claims. 
Continuously Monitor the Patent Landscape

 
Innovation is a dynamic process, and the patent landscape changes rapidly. To maintain the quality and breadth of your patents, it's essential to keep an eye on developments in your field.  
Regularly monitor new patents, emerging technologies, and potential threats to your intellectual property. 
Engage in Active Patent Prosecution

 
Once your patent application is submitted, actively engage in the patent prosecution process. Respond promptly to any office actions, collaborate with your attorney to overcome rejections, and be prepared to make amendments if necessary.  
Active participation can lead to stronger and broader patent protection. 
Consider International Protection

 
If your invention has global potential, consider seeking international patent protection through mechanisms like the Patent Cooperation Treaty (PCT) or regional patent offices. This can help you secure broader protection in multiple countries and regions. 
Evaluate the Commercial Potential

 
Assess the commercial potential of your invention before and after obtaining a patent. A patent with strong commercial value is more likely to be considered high-quality.  
This evaluation will also help you make informed decisions about enforcing your patent rights. 
A good-quality patent is only valuable if you can enforce it. Be prepared to defend your patent rights if necessary. This may involve negotiations, licensing, or legal action against infringers. Ensuring your patent is respected in the market adds to its overall quality. 
Prioritize Patent Strategy

 
Strategic planning is an often-overlooked element in obtaining quality patents. Developing a patent strategy is crucial to align your patent portfolio with your business goals.  
Consider the following: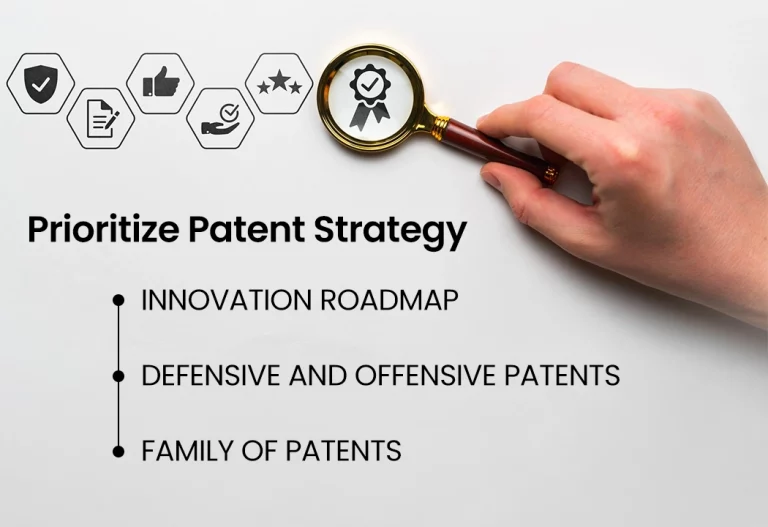 Innovation Roadmap

: Chart your company's innovation roadmap to identify which inventions are core to your long-term strategy and deserve broader protection.

 

Defensive and Offensive Patents

: Differentiate between patents that are purely defensive (to protect your products) and those that can be used offensively (to generate revenue or deter competitors).

 

Family of Patents

: Create a family of patents that interrelate, covering different aspects of your technology, which can create stronger and more comprehensive protection.

 
Filing for a provisional patent can serve as a tactical approach. While provisional patents don't grant exclusive rights themselves, they provide a placeholder for your invention, allowing you to take your time in preparing a full, non-provisional application.  
This extra time can be used to research, develop, and perfect your invention, ultimately resulting in a stronger, higher-quality patent application. 
Continuous Learning and Adaptation

 
The patent landscape is constantly evolving, with changes in laws, court decisions, and technology trends. It's vital to stay updated.  
Attend patent seminars, join industry associations, and keep an eye on relevant court cases. By staying informed and adapting your patent strategy, you can improve the quality and breadth of your patents. 
Explore Collaboration and Licensing Opportunities

 
To broaden your patent portfolio, consider strategic collaborations with other inventors or companies. Licensing your technology to others can lead to more widespread use of your innovations.  
This can enhance the value of your patents, making them more comprehensive and attractive to potential licensees. 
High-quality patents may require a more substantial budget for research, drafting, and legal support. However, the investment often pays off in terms of stronger and broader protection.  
Budget wisely, ensuring that you allocate resources where they will make the most significant impact. 
Regularly Review and Refine Your Patent Portfolio

 
Your patent portfolio is not a static entity. Regularly review your portfolio and assess the quality and breadth of protection it provides.  
Be prepared to refine and optimize your portfolio by abandoning low-value patents and focusing on those with higher strategic importance. 
Securing broader and good quality patents is essential for protecting your inventions and reaping the benefits of your innovations. By conducting thorough prior art research, collaborating with experts, drafting comprehensive claims, and staying vigilant in patent prosecution and enforcement, you can increase the chances of obtaining high-quality patents that provide a competitive edge in your field.  
Remember that the process of obtaining and maintaining good patents requires dedication, strategic thinking, and a continuous commitment to innovation and protection. 
About TTC
At TT Consultants, we're a premier provider of custom intellectual property (IP), technology intelligence, business research, and innovation support. Our approach blends AI and Large Language Model (LLM) tools with human expertise, delivering unmatched solutions.
Our team includes skilled IP experts, tech consultants, former USPTO examiners, European patent attorneys, and more. We cater to Fortune 500 companies, innovators, law firms, universities, and financial institutions.
Services:
Choose TT Consultants for tailored, top-quality solutions that redefine intellectual property management.
Contact Us