Add Value To Product Development Process With These 5 Tips
The first stage of the new product development process is what determines the final product outcome. All essential steps involved in translating the product vision to reality are incorporated at this stage. This makes the product development stage immensely significant to the business. Below we discuss the steps involved in the product research and development process, journey from ideation to final product and tips to optimize the entire process bearing in mind the technical specifications related to IP. 
The product development process may be divided into 6 stages that streamline the process and assist in releasing an innovative and unique product into the market. Here we sum up what is the first stage of the new-product development process along with the other 5 stages:  
This is the stage where ideas are brainstormed keeping in mind the business goals, target market etc. Various tools and resources may be used to adopt the most feasible idea.  
Also termed as the discovery stage, here a detailed analysis of the technical, marketing and business aspects of the product is undertaken. Mockups, prototypes, and designs are used to develop the product and determine its core functionality.  
Intensive market research is undertaken to understand the competitive landscape and assess where it fits suitably in the market. The goal here is to create a product for mass manufacturing. 
Once a prototype is created, the designing stage gives it the final touches that help refine the product. Various tests are conducted and consumer feedback is utilized to perfect and enhance it. 
At this stage the final product is ready and a marketing strategy is to be decided. A test marketing may be conducted to predict the effectiveness of the launch plan as well as the product in the market.  
The final stage of product development concerns itself with transferring specs etc. to manufacturing, rolling out the final marketing plan, and operationalizing the entire process.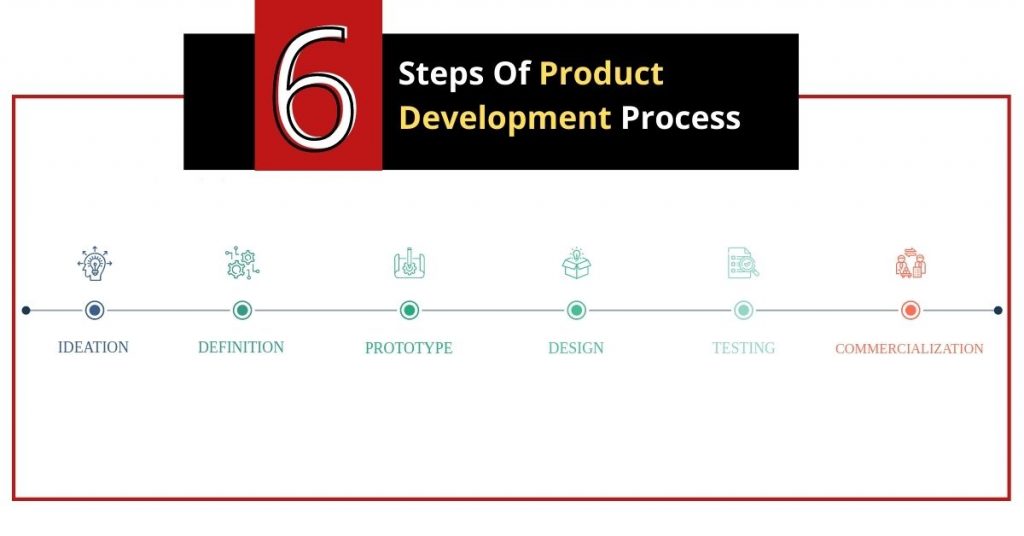 The above image is an example of a flow chart of Intelligent Automated Assistance (US20120016678A1) 
5 IP Tips To Boost The Product Development Process:

These 5 tips can help businesses leverage their product development stage to sync with the Intellectual Property Rights goals of organizations: 
Summing Up
The above tips can be very helpful for businesses in enhancing the product development stage.  Besides the above factors, the ability of a company to leverage its existing IP is a decisive factor in determining the success of the development process.  
About TTC
We've constantly identified the value of new technology carried out by our pretty skilled executive crew with backgrounds as our professionals. Like the IP professionals we empower, our starvation for development is never-ending. We IMPROVISE, ADAPT, and IMPLEMENT in a strategic manner.
TT Consultants offers a range of efficient, high-quality solutions for your intellectual property management ranging from
and much more. We provide both law firms and corporations in many industries with turnkey solutions.
Contact Us