Ericsson Sues Apple Again Over 5G Patent Licensing
War For 5G Technology Is Not Yet Settled Between Ericsson And Apple
Ericsson has filed an infringement case against Apple in the UK high court. The claim has now reached its sixth country. Ericsson has sued Apple in at least five countries – the US (United State), Germany, the Netherlands, Brazil, Colombia and now in UK.
Ericsson accuses Apple of patent infringement in the 5G chips used in the latest iPhones.
Backflash
Ericsson is accusing Apple of infringing its patents in recognition of the 5G chips utilized in current iPhones. That is due to the fact Apple used to pay royalty prices for using the patented tech however then failed to renew the licenses after they expired. It is believed Apple hoped to barter a higher deal for the 5G licenses, after in advance attaining a settlement on 2G, 3G, and 4G patented technology.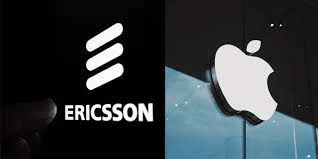 Apple Company is a technology company that specializes in consumer electronics, cs, software, and online services.
Ericsson has filed several patent lawsuits against Apple in Germany, the Netherlands and Brazil, with Apple also filing in Mannheim.
Ericsson filed two lawsuits against the iPhone manufacturer in Düsseldorf (case ID: 4b O 4/22 and 4b O 5/22). Currently, JUVE Patent has no further details, although Ericsson has apparently also filed two lawsuits in Mannheim based on several patents.
Ericsson targets a wide swath of Apple products — the iPhone, tablets, smartwatches, smart speakers, and digital media players — that it says infringe on some of its patents.
Ericsson supplied Apple with 100 claim charts demonstrating the strength of its SEPs.
Apple says patents should be licensed under fair, reasonable, and non-discriminatory (FRAND) terms. Apple brought two motions in December 2021.
The information on Belgium being the fifth country in which Ericsson is suing Apple as well as on Ericsson's already-pending or soon-to-be-brought motions for preliminary injunction surfaced thanks to a request by Apple for an early case management conference in the Eastern District of Texas (this post continues below the document):
The Whole Story – Apple Vs Ericsson
Ericsson is suing Apple over 5G patents. After licensing negotiations fall through Apple and Ericsson are once again squabbling over patent licenses. Like last time the lawsuit was filed as soon as the license expire apparently, the two companies were negotiating a renewal but couldn't agree on the fee.
Ericsson was asking for 5 dollars per unit. Apple was claiming that it is too much. That resulted in a lawsuit filed in the eastern district of Texas Court three months ago, Apple countersued. Now Ericsson has filed additional suits in the Western District of Texas as well as other countries including Germany.
There are two new suits – one relates to patents the other 28. Florian Mueller of Foss patents suggests that the former soup is paired with a complaint to the US. International Trade Commission, asking it to ban imports of infringing devices.
The battle is focused on 5G patents. Whereas the fight back in 2015 was over LTE, you happen. That battle ended with a new licensing agreement. It expired at the end of 2021. However, since Apple acquired Intel's modem division. It now also owns 5G patents which it can use as leverage in legal proceedings. Even so, Muller believes that Ericsson has a stronger position especially since it recently won a 5G related lawsuit against Samsung.
Interestingly, Apple Eric's fight might influence the legal battle with epic games. Apple pointed to several patents, that are part of selling apps to the App Store as justification for collecting at 30%. Cut from developments.
However, Apple itself pays a lot less, close to 1%, to license the patents. It needs to make its phones and other gadgets. Ericsson is suing Apple to cover 5G patents after licensing. Negotiations fall through. Apple and Ericsson are once again, squabbling over patent licenses. Like last time the lawsuit was filed. As soon as the license expires apparently, the two companies were negotiating a renewal but couldn't agree on the fee. Ericsson was asking for 5 dollars per unit. Apple was claiming that it is too much.
Why is Apple in this situation today? Have they missed something before launching their products? What if it is proved that Apple product is infringing Ericcson's Patent? These are some questions which we believe need to be answered in detail.
Apple have always created this own situation of infringing other patents, here are some cases where apple has paid its damages.
VirnetX, in a lawsuit with Apple, was awarded $368 million in damages for FaceTime infringement.
Apple Inc. Slowing down of iPhones – lawsuit was stated to be close to $1 trillion.
Nokia Sued Apple – October 2009: Nokia decided to file a complaint with the U.S. International Trade Commission, just a week after that claiming that almost all of Apple's products have infringed on Nokia's patents. The suits were settled after Apple agreed to pay Nokia some licensing fees.
Reason For Infringing Other Patent Citations
Whenever any company launches its product, it must have all the technology rights used in that product. If not, your product will be infringing other patent citations and the owner of the patent can sue you. And to be honest the penalty of such cases is usually extremely high.
What is the penalty for Willful Patent Infringement?
In Willful infringement, the court can award up to three times the actual damages incurred. 
Learn more – Link
Precaution Before Launching A Product
There is another way where the company can conduct a FTO (Freedom to Operate) or Clearance Search before launching its product. These are basic rules and standards which need to be followed.
Purpose of FTO search?
The FTO search is conducted by an entity before launching a product or process in the market with the purpose of reducing the risk of future infringement of potential force patents and publications. There is a well-known fact that patents are territorial rights, so the FTO search is also jurisdiction-specific, which is intended for the commercialization of the product or process. In case an entity intends to commercialize its product or process in multiple jurisdictions, then the FTO search should cover all the intended jurisdictions of interest.
How We Can Help
Patent Infringement searches are available through TT Consultants for Monitoring these possibilities which allows you to get the most out of your patent and entire patent portfolio.
Apart from the usual methodology, TT Consultants offers a Color-Coded Claim Chart with Claim Enablement wherever possible. An important part of this market research is the date, sometimes a product infringes a subject patent but is limited to date.
TTC evaluates the product thoroughly in different databases and compares it with different patent Infringement cases.
We've always recognized the value of the latest technology applied by our highly experienced executive team with backgrounds as varied as our experts.