Last-Mile Delivery- What new technologies have to offer
Brick and mortar stores became a thing of the past a long time ago. E-commerce has become an inevitable part of our lives. Today's consumers are more demanding than ever, and e-commerce vendors are striving hard to adjust to their demands and expectations. Their continuous endeavours have led to a more user-friendly shopping experience at every stage of shopping – right from product selection to home delivery.
One of the most important segments of online shopping is end-point delivery. It is such a pleasure to finally receive your much-awaited parcel. Most of us want a speedy delivery of shopped products. While for others it may be a boon to be able to receive a parcel even when you are not at the specified destination. Recent innovations in this field have efficiently targeted all such customer demands. Technology has played a significant role in reshaping last-mile delivery.
Amazon leading the way
In 2013, when Amazon CEO Jeff Bezos brought forward the idea to deliver packages to customers via drone, many doubted if this would ever be a reality. Three years later, Amazon launched PrimeAir. Ever since then, Amazon has been the key innovator and leader in this domain with a long list of patents. Amazon key was another venture launched by Amazon in 2017. Amazon Key is a delivery service that allows authorized shippers to gain access to a customer's home or car trunk during specified times. The system integrates Amazon's Cloud Cam and compatible smart door lock which is unlocked after authentication from the cloud while the camera records the video.
Recently, Amazon launched its six-wheeled self-driving delivery robot "Scout". Amazon Scout is the latest development in Amazon's last-mile delivery solution.
Further, in recent years many of Amazon's patents have surfaced which hint at its continuous efforts in bringing better last-mile delivery solutions. One of those patents, US9921579B1, mentions a drone that recognizes human gestures- like welcoming thumbs up or an unwelcoming shout. The drone can thus interact with the human on the ground and adjust its behaviour accordingly.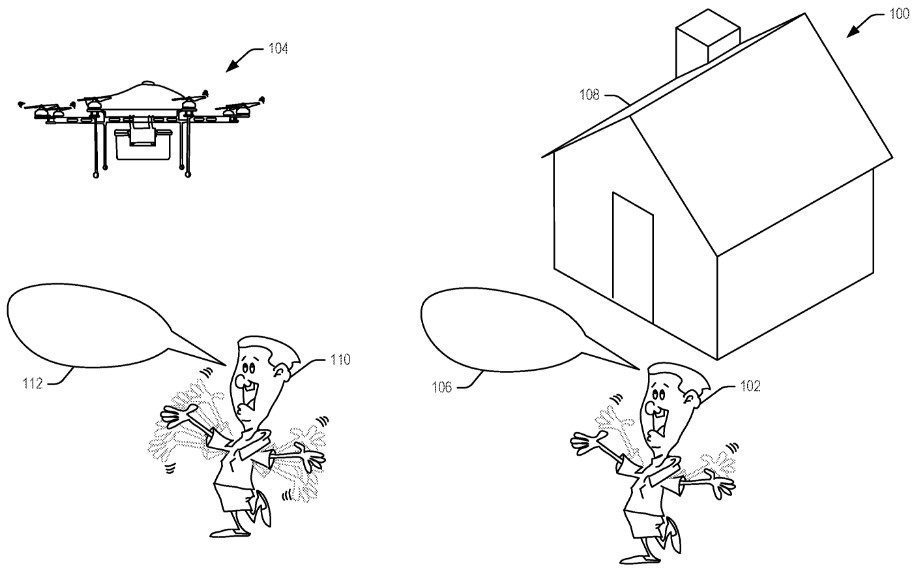 What other companies are doing? 
Though Amazon continues to be the prime leader, other companies are following closely behind and catching up with it.
Mercedez Benz collaborated with Matternet to offer an efficient last-mile delivery solution. Mercedez Benz Vision Van is a fully automatic delivery self-driving delivery van equipped with robotic arms to load and dispatch articles. The Matternet drones work in conjunction with the van. The van loads the articles onto the drones which further deliver the packages to intended destinations. Vice versa, the drones can also bring packets from the warehouse to the van which can then transport the packets to their destination.
Microsoft recently filed a patent US20190043370A1, titled "En route product delivery by unmanned aerial vehicles". The patent describes a mechanism that will enable unmanned aerial vehicles (UAVs) to deliver products to a vehicle while the vehicle is in motion. The flight path of the UAV may be updated in real-time based on customer location.
Walmart has been granted several patents for blockchain-based drone delivery systems. The blockchain-based approach enables secure delivery of products. In one of those patents, Walmart described a system wherein two drones that form a part of a peer-to-peer network can communicate with each other to exchange packages after authentication. One drone can thus serve one geographic region and packets intended for that region can be delivered to that drone by other drones using the said mechanism.
Intel filed a patent US20180281657A1 for autonomous mobile goods transfer. The patent describes a system wherein an autonomous vehicle can drive to a location of another vehicle and can transfer goods while both vehicles are in motion.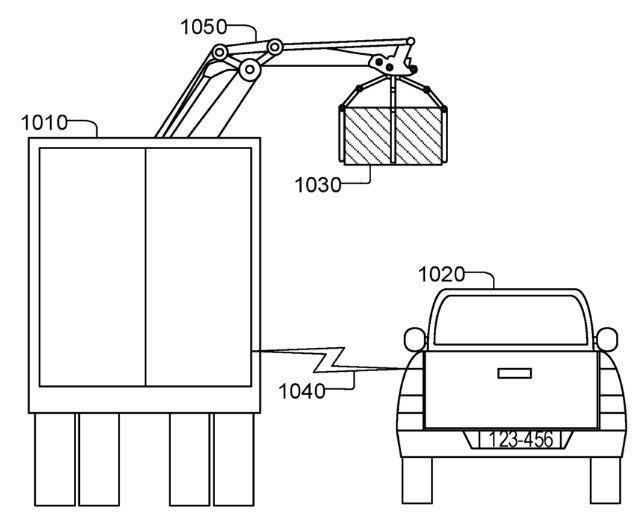 All such innovations hint that in the future 30-minute delivery would become a reality and customers would be able to receive their parcels at any place at any time on the go.
About TTC
We've constantly identified the value of new technology carried out by our pretty skilled executive crew with backgrounds as  our professionals. Like the IP professionals we empower, our starvation for development is never-ending. We IMPROVISE, ADAPT, and IMPLEMENT in a strategic manner.
You also can
Contact us 
to set up a consultation.
TT Consultants is a leading partner in intellectual property (IP) management. Our worldwide service range comprises both legal and portfolio services, as well as strategic IP consulting and cutting-edge software solutions for effective IP management.
The TT Consultants offers a range of efficient, high quality solutions for your intellectual property management ranging from Patentability Search, Invalidation Search, FTO (Freedom to Operate), Patent Portfolio Management, Patent Monetization, Evidence of Use, Claim Chart Mapping, and much more. We provide both law firms and corporations in many industries with turnkey solutions.