TT Consultants at AIPPI Annual Conference and IP Owners Conference (IPO Annual meeting)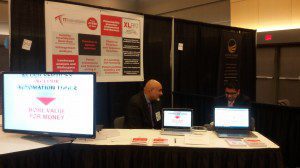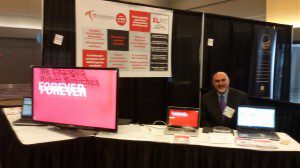 TT Consultants, thought leaders in patent searches showcased Disruptive Automated Patent Search Tools at AIPPI Annual Conference and IP Owners Conference (IPO Annual meeting). The meetings were held at Toronto and Vancouver respectively.
At the meetings, revolutionary changes and fundamental innovations in the field of Patent Invalidity Search, Patentability Search, and other prior art searches were presented to clients from all fields of technology. With several of these techniques, the time spent on searches will be reduced considerably, the machine will go where the human eyes cannot.
About TT Consultants
TT Consultants is a world leader in patent research with 5 offices in 4 countries. TT Consultants is a benchmark in patent searching. With clients in 37 countries and offices on different continents, our reach in technical literature is unparalleled…
Read more –www.ttconsultants.com
About XLPAT
XLPAT is a collection of innovative tools that assist in the automation of patent searching. Access to 100 jurisdictions makes this tool a must-have for every patent searcher. Automation tools help in saving 30% of search time…
Read more: www.xlpat.com
Author Name :
TT Consultants
We've constantly identified the value of new technology carried out by our pretty skilled executive crew with backgrounds as  our professionals. Like the IP professionals we empower, our starvation for development is never-ending. We IMPROVISE, ADAPT, and IMPLEMENT in a strategic manner.
TT Consultants is a leading partner in intellectual property (IP) management. Our worldwide service range comprises both legal and portfolio services, as well as strategic IP consulting and cutting-edge software solutions for effective IP management.
The TT Consultants offers a range of efficient, high quality solutions for your intellectual property management ranging from Patentability Search, Invalidation Search, FTO (Freedom to Operate), Patent Portfolio Management, Patent Monetization, Evidence of Use, Claim Chart Mapping, and much more. We provide both law firms and corporations in many industries with turnkey solutions.