Is There A Single Patent That Covers All Countries?
Wouldn't it be fascinating if rights to make, use, or sell an invention could be secured worldwide using a single patent? Sounds interesting! However, there doesn't exist a single patent that covers all countries.   
According to WIPO, patents are territorial rights. It means exclusive rights associated with a patent are applicable to the jurisdiction or country in which the patent was initially granted as per the law of that country. For practicing an invention in other countries, one must file multiple patent applications in each of the countries where the user wants to practice an invention or plans to sell a product employing technology disclosed in the patent. Once granted, the user may start practicing their patented technology.  
Although a patent with worldwide coverage does not exist, one can take advantage of other routes, such as filing a PCT application or filing an application in regional offices covering several countries. By adopting these methods, patent-filing status can be secured in multiple countries, as explained in the next section. 
Patent Filing Through PCT
A Patent Cooperation Treaty, abbreviated as PCT, is an international treaty that covers a total of 157 countries globally.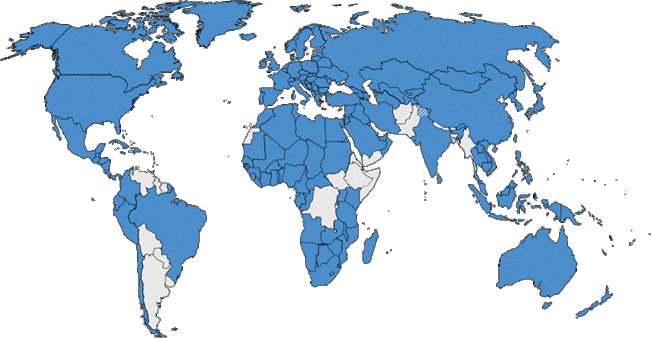 Figure 1: PCT contracting states
In the PCT system, an inventor needs to file a single application that could be the first filing by the applicant or claim priority of one or more previous applications by the inventor which were filed up to 12 months earlier. The application thus filed is processed, examined, and validated during the international phase. On successful validation, the applicant has the opportunity to seek protection in the PCT-designated states. The applicant can seek protection in these countries within 30-31 months from the earliest priority date, during the national phase. Now, the respective patent offices process these applications independently and grant the patent in respective regions or territories, if validated successfully. The detailed process for filing PCT can be accessed here. 
It is important to mention here that filing a PCT does not mean that one has obtained granted patents in the PCT contracting countries. Instead, a PCT application simply starts the process with which one can get an opportunity to obtain patents in foreign countries. 
Patent Filing In Regional Offices 
In addition to the PCT filing, one may file patent applications in the regional offices bound by regional agreements. The patent grant procedure carried out by the regional offices provides protection on a regional level for the countries which are members of that regional office. Using this system, a patent application is filed in one regional office and has contemporaneous legal effects in several countries belonging to that regional office. Therefore, patent-filing status can be secured in multiple countries using this process.    
Following are a few of the regional offices currently providing their services in multiple countries located in the same region. 
European Patent Office (EPO) — The EPO operates under the European Patent Convention and currently enables inventors to seek protection in up to 44 countries. Furthermore, the European Patent Organization currently has 39 members, whose list can be found 

here

.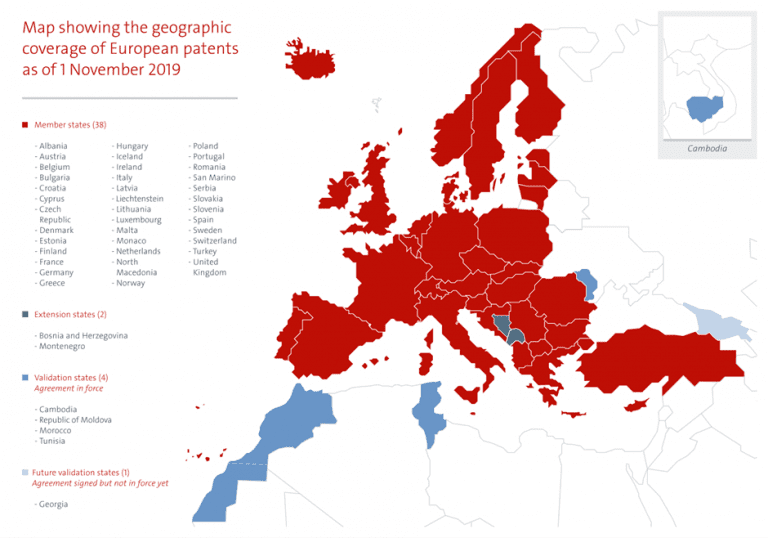 Figure 2: Map showing coverage under European Patent Organization
Eurasian Patent Organization (EAPO)

—

EAPO is governed by the Eurasian Patent Convention, signed on September 9, 1994, by Azerbaijan, Armenia, Belarus, Georgia, Kazakhstan, Kyrgyz, Moldova, Russian Federation, Tajikistan, and Ukraine. The Eurasian patent system allows member countries to file a single patent application using which patent protection in multiple countries can be obtained, as per agreement.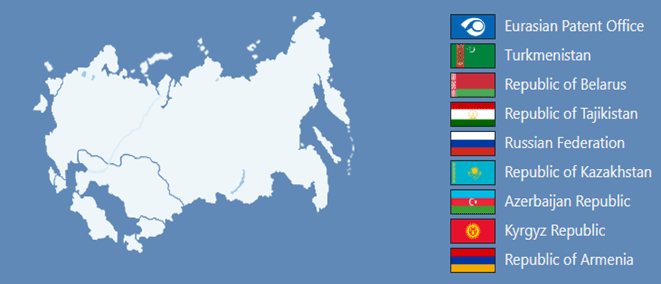 Figure 3: Map showing coverage under Eurasian Patent Organization
African Regional Intellectual Property Organization (ARIPO)

—

ARIPO is another organization that belongs to the African continent and has 22 member states as of July 2022.

Similar to

other regional offices, ARIPO facilitates applicants to secure patent-filing status in multiple countries.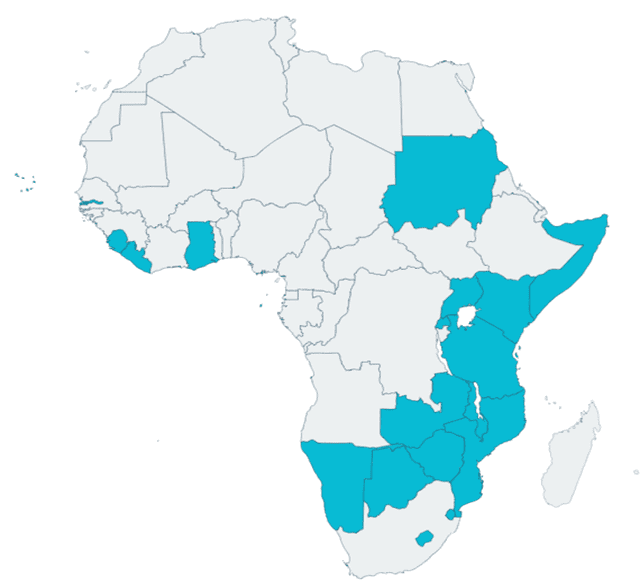 Figure 3: Map showing coverage under African Regional Intellectual Property Organization
These are a few regional offices, which provide applicants an opportunity to secure patent filing status in multiple countries. 
Although a single worldwide patent does not exist, one can adopt the PCT route using which one may secure patent filing status in almost all countries using a single PCT application. In addition, various regional offices exist worldwide, using which one may secure patent filing in multiple countries with a single application. 
About TTC
We've constantly identified the value of new technology carried out by our pretty skilled executive crew with backgrounds as our professionals. Like the IP professionals we empower, our starvation for development is never-ending. We IMPROVISE, ADAPT, and IMPLEMENT in a strategic manner.
TT Consultants offers a range of efficient, high-quality solutions for your intellectual property management ranging from
and much more. We provide both law firms and corporations in many industries with turnkey solutions.
Contact Us