Komal Sharma Talwar Honored at TiE 20th Annual General Meeting
Chandigarh, July 28, 2023 – Komal Sharma Talwar, the esteemed Founder of TT Consultants, was honored at the TiE 20th Annual General Meeting. The event, held at Hotel JW Marriott in Sector 35, Chandigarh, celebrated the achievements and contributions of entrepreneurs and mentors within the TiE community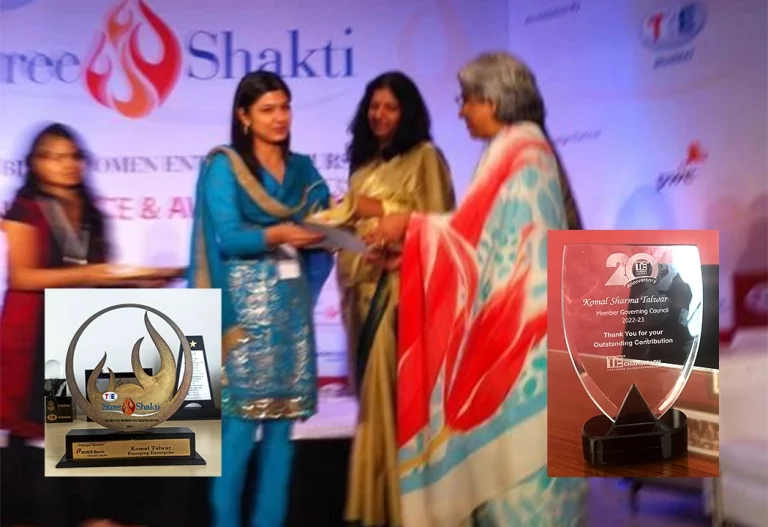 TiE (The Indus Entrepreneurs) is a prestigious global non-profit organization committed to fostering entrepreneurship worldwide. Through mentorship, networking, and educational initiatives, TiE empowers aspiring entrepreneurs to thrive. At the 20th Annual General Meeting, outstanding individuals were honored for their significant contributions to the business landscape.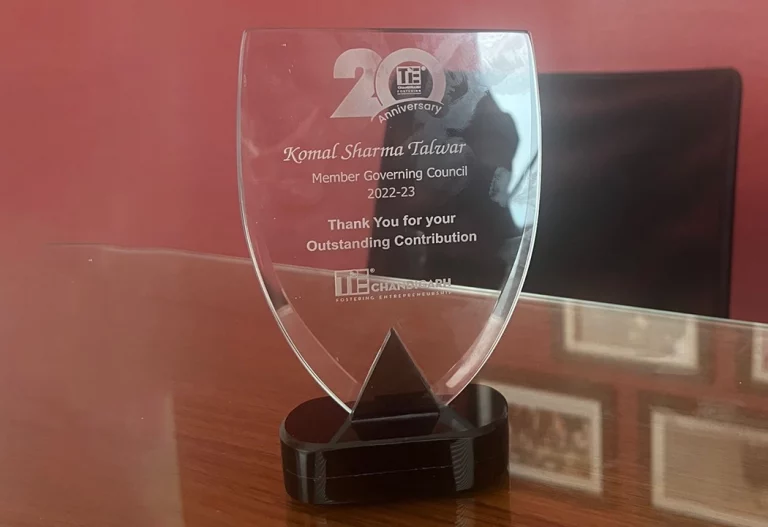 Having received the prestigious TiE Stree Shakti Award in 2011, presented by Ms. Chanda Kochhar, the Former MD and CEO of ICICI Bank, Komal Sharma Talwar has consistently demonstrated exceptional leadership and an unwavering commitment to driving positive change in the business world. 
Reflecting on her role as a mentor, Komal expressed her enthusiasm, stating, "It's great to see the phenomenal growth of the TiE Chandigarh chapter, and it has been a privilege to mentor the TiE Women and University verticals and be a part of this story."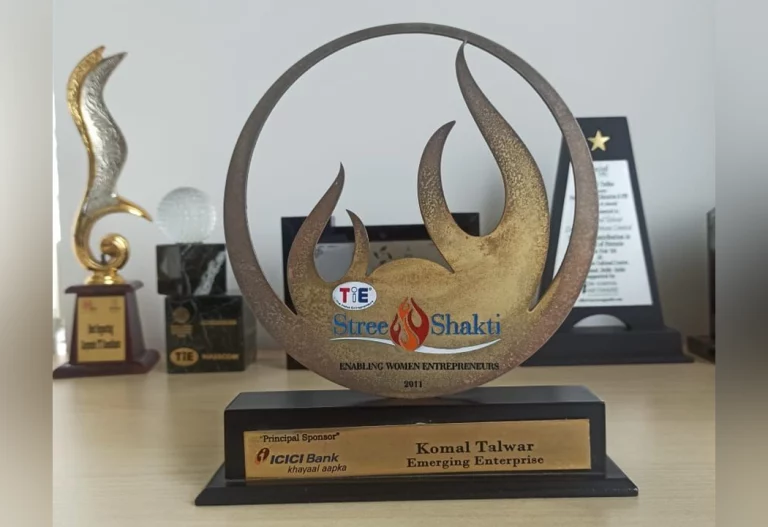 As TT Consultants continues to make strides in the world of innovation and intellectual property, Komal Sharma Talwar's recognition at the TiE 20th Annual General Meeting marks another milestone in her illustrious career. Her dedication to fostering an entrepreneurial ecosystem and empowering aspiring entrepreneurs continues to be a source of inspiration for the TiE community and beyond. 
For more information about TT Consultants and our services, please visit www.ttconsultants.com. 
About TTC
TT Consultants has been at the forefront of AI-driven innovation, leveraging the power of LLM and generative AIs to provide comprehensive IP consulting services to clients worldwide. By combining their deep domain expertise with advanced technologies, TT Consultants empowers inventors, businesses, and organizations to optimize their patent portfolios, protect their intellectual assets, and successfully monetize their inventions in the global marketplace. 
TT Consultants offers a range of efficient, high-quality solutions for your intellectual property management ranging from
and much more. We provide both law firms and corporations in many industries with turnkey solutions.
Contact Us