Metaverse-Live In the Future
Technology Intelligence in Extended Reality (XR)
Boeing researcher Tom Caudell invented the phrase Augmented reality (AR) in 1990. In the early 1990s, Virtual reality (VR) arcade devices like the SEGA VR-1 motion simulator appeared. By the mid-90s, low-cost VR headsets were on the market for home use.
Extended reality (XR) represents the assembly of Augmented reality (AR), Virtual reality (VR), and Mixed reality (MR). AR is an interactive, reality-based display environment that makes use of computer-generated sounds, textual content, and results to improve the real-world experience of an individual. It combines actual and computer-based scenes and pictures to provide a unified and desirable view of the world.
Major Technology Components of Extended Reality (XR)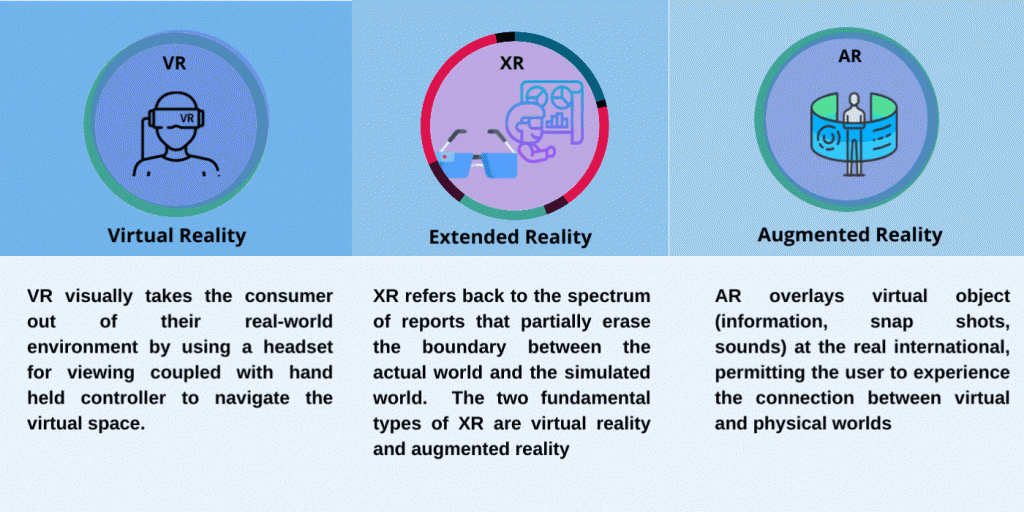 Many industries are trying to perceive potential areas to apply AR inside their operations and service. Businesses that are already experimenting with the technology are finding it useful in aiding productivity, collaboration and user satisfaction in formerly unexplored regions.​
Healthcare
Manufacturing
Retail
Energy & Utilities
Logistics
Banking & more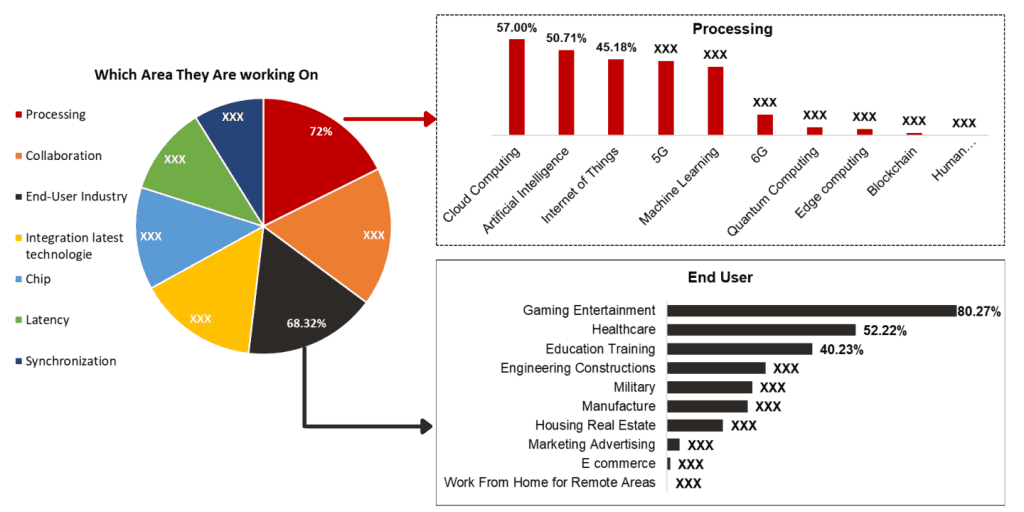 Extended reality (XR) encompasses immersive technologies in cloud computing, Artificial intelligence and IOT. The integration of technology with different sectors are revamping the way people experience the physical and the virtual environments, from observation to immersion. Currently, Gaming and Entertainment Industry along with Healthcare sector are dominating the field with majority of XR related application which indicates the increasing demand for XR in these two domains.

Author
Rajdeep
We've constantly identified the value of new technology carried out by our pretty skilled executive crew with backgrounds as our professionals. Like the IP professionals we empower, our starvation for development is never-ending. We IMPROVISE, ADAPT, and IMPLEMENT in a strategic manner.