Revolutionary Minds: A Spotlight on the Leading AI Inventors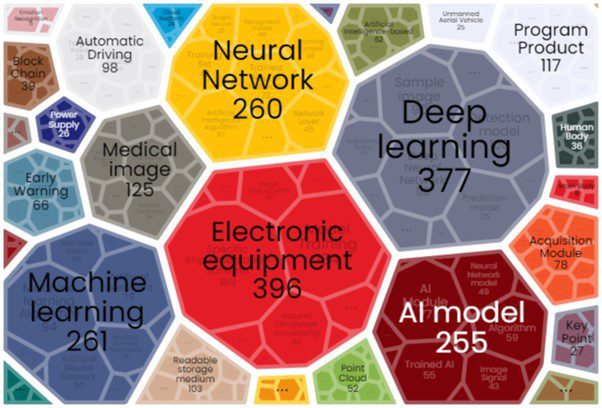 Fig. 1 shows the Technology Breakdown of AI patents 
"The best way to predict the future is to invent it." This famous quote by computer scientist and inventor Alan Kay rings particularly true in the rapidly evolving world of artificial intelligence. As AI continues to reshape the way we live and work, the importance of innovation and invention in this domain cannot be overstated.  
In this blog, we will explore the inventors who have made the biggest impact in the AI space, based on the number of patents they hold. From groundbreaking pioneers to contemporary trailblazers, these individuals have helped shape the future of AI and paved the way for countless advancements yet to come.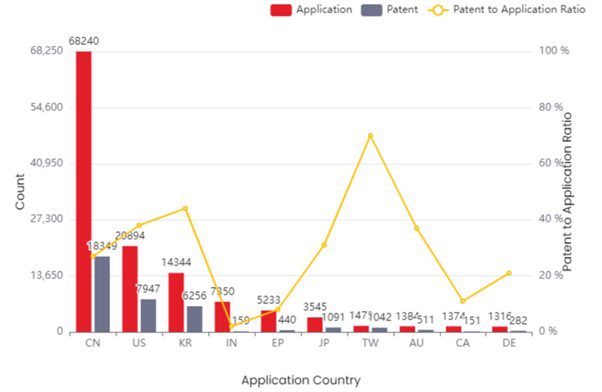 Fig. 2 shows the patent application success trends in various countries 
Sam Altman

(

Co-

founder

and CEO-

OpenAI

)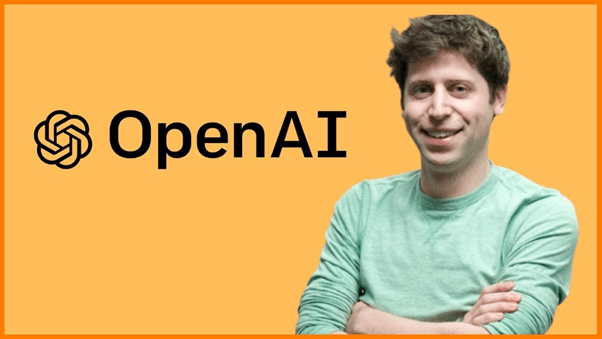 Sam Altman is a prominent figure in the AI industry, noted for his entrepreneurial, investment, and programming abilities. He co-founded OpenAI in 2015 and presently serves as its CEO, spearheading the company's efforts to develop sophisticated AI systems that benefit mankind. Under his leadership, OpenAI has made significant strides in developing AI technologies, including the widely acclaimed language model ChatGPT, which has revolutionized natural language processing. 
Sam was also instrumental in the development of the next-generation language model, GPT-4, which is considerably more powerful than its predecessor. In addition to OpenAI, Sam has invested in a variety of technology firms, including nuclear energy, and co-founded Worldcoin in 2020. Prior to joining OpenAI, Sam was the president of Y Combinator, a startup incubator that has helped launch firms like Airbnb, Dropbox, and Reddit, where he also served as CEO for a short time.  
Sam's contributions to the field of artificial intelligence have received widespread acclaim. BusinessWeek named Sam Sam one of the "Best Young Entrepreneurs in Technology" in 2008. Forbes named Sam the top investor under 30 in 2015. He received an honorary degree from the University of Waterloo in 2017. Sam's passion for AI and drive to make the world a better place via technology will undoubtedly continue to have a huge effect in the years to come.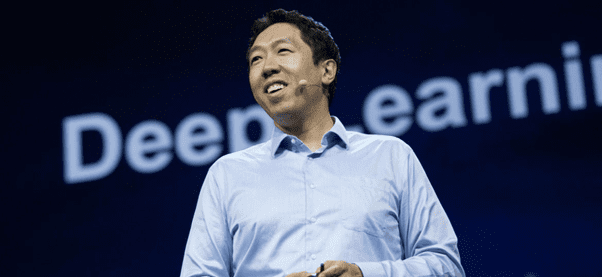 Andrew Ng

(

Founder & CEO-Landing AI, deeplearning.ai)

 
Andrew Ng, co-developer, and CEO of Google Brain and previously Chief Scientist at Baidu is a well-known artificial intelligence (AI) innovator who has made significant contributions to the growth of machine learning and deep learning. Andrew is well-known for his pioneering work in designing and using large-scale neural networks, as well as his part in co-founding the Google Brain project. Andrew has played a key role in the development of several AI-powered technologies, and he has received numerous awards for his achievements. He served as the project's chief scientist and primary investigator for the STAIR (Stanford Artificial Intelligence Robot) project, which gave rise to the widely used open-source software robotics platform known as Robot Operating System (ROS). 
Coursera, one of the world's premier massive open online courses (MOOCs), was also jointly founded by him and Stanford computer scientist Daphne Koller. In addition, he founded and serves as CEO of Landing AI and Deeplearning.ai. 
Andrew's impressive portfolio of 170 patents from 65 separate patent families attests to his influence in this area. Ng's work continues to inspire and lead AI research and development, and his contributions have helped shape the field's future direction.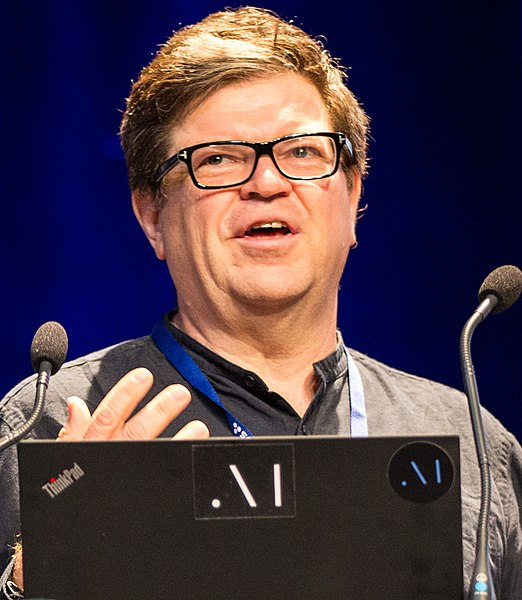 Yann

LeCun

(VP & Chief AI Scientist

–

Meta)

 

 
Yann LeCun, a French scientist who primarily works in the domains of machine learning, computer vision, mobile robots, and computational neuroscience, is a well-known computer scientist and an inventor in the field of artificial intelligence (AI). He is widely recognized for his pioneering work in developing deep learning algorithms and convolutional neural networks (CNNs) and is the founding father of convolutional nets.  
Yann is a professor at New York University and a researcher at Facebook AI Research (FAIR). He has worked at prominent institutions such as Bell Labs, AT&T Labs, and the Courant Institute of Mathematical Sciences at NYU.   
Yann has made major contributions to the field of AI, and his work has been instrumental in advancing computer vision and voice recognition. He has received various honors and prizes for his work, including the IEEE Neural Network Pioneer Award (2014), the PAMI Distinguished Researcher Award (2015), the IRI Medal (2018), and the ACM A.M. Turing Award (2018).   
Yann has also been granted 126 patents from 21 distinct patent families, demonstrating his considerable contributions to the field of AI.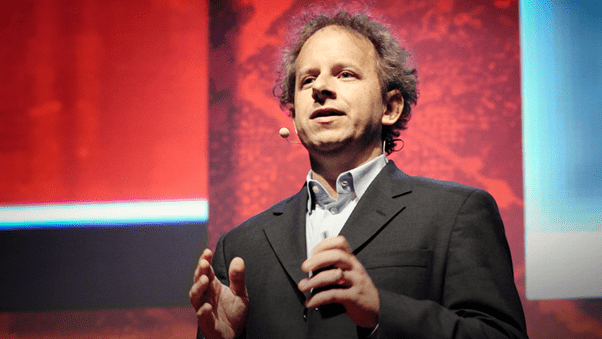 Jeremy Howard

(Co-founder

-fast.ai)

 
Jeremy Howard is an established figure in the field of artificial intelligence and machine learning. His skills as an entrepreneur, AI researcher, and philanthropist have elevated him to the forefront of the field.   
He is also one of the co-founders of fast.ai, a startup committed to offering practical and accessible AI education to individuals from all walks of life. Jeremy's contributions to the advancement of cutting-edge AI technologies, notably deep learning, and computer vision, have played a significant role in influencing the future of AI. His 174 patents from 46 distinct patent families attest to his tremendous effect in the area.   
Jeremy has received various accolades, including being chosen as a Young Global Leader by the World Economic Forum and being recognized as one of Forbes' 40 Under 40 in Technology. He is also an active philanthropist and the founder of the platform "Fast.ai for Good," which is devoted to leveraging AI to address some of the world's most critical challenges while advocating ethical and responsible AI.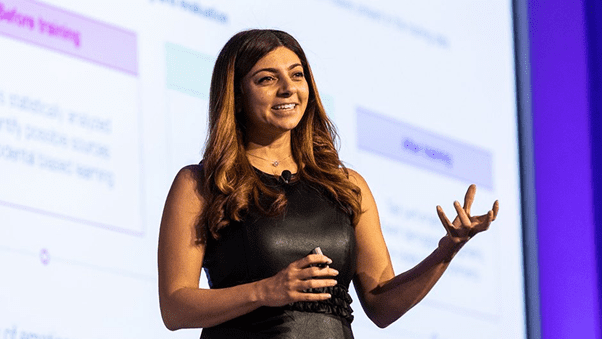 Rana

el

Kaliouby

(

Deputy CEO-Smart Eye)

 
Rana el Kaliouby is a prominent inventor in the field of artificial intelligence (AI), particularly emotion AI. She is widely regarded as a pioneer in the development of technology capable of interpreting and responding to human emotions. Rana has made major contributions to the field of emotion identification technology due to her vast expertise in computer science, machine learning, and psychology. 
Rana is the co-founder and CEO of Affectiva (now acquired by Smart Eye), a leading emotion AI company that delivers emotion recognition software to businesses and individuals and is now working with 25% of the Fortune 500. Rana formerly worked at the MIT Media Lab, where she created the first-ever system for real-time facial emotion recognition. Her work has been featured in numerous publications, including The New York Times, Forbes, and The Wall Street Journal. 
With an impressive 143 patents from 63 unique patent families, Rana has been recognized for her significant contributions to the field of emotion AI. She has also been honored with several prestigious awards, including Forbes America's Top 50 Women in Tech (2018), Fortune's 40 under 40, the Arab Women of the Year Award, and the World Economic Forum's Young Global Leader Award. 
Rana's work has the potential to change the way we engage with technology, making it more intuitive and responsive to our emotional demands. She is the author of "Girl Decoded: A Scientist's Quest to Reclaim Humanity by Bringing Emotional Intelligence to Technology ". Her innovative ideas and impressive research continue to change the area of artificial intelligence and motivate others to explore their own ideas and advancements. 
Sarbajit Rakshit

(Application Architect-IBM)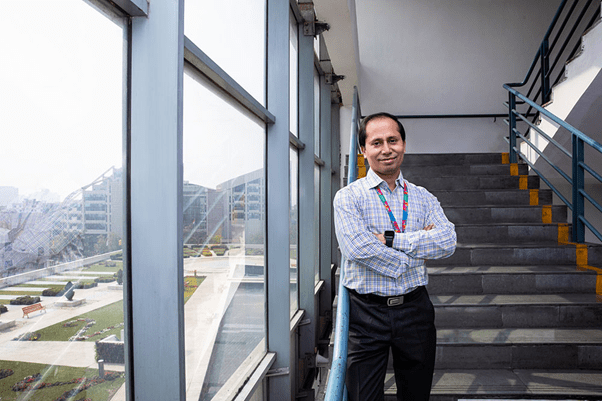 Sarbajit Rakshit is a widely acknowledged Artificial Intelligence (AI) inventor who has made significant contributions to the development of cutting-edge technology. Rakshit has over 20 years of experience in the sector and has been involved in the filing of 1691 patents from 1257 diverse patent families, demonstrating his exceptional expertise and inventiveness. Sarbajit has spent the last 15 years working at IBM. 
Sarbajit's most valued patent is US20160070439A1 –Electronic commerce using augmented reality glasses and a smartwatch. This patent family has been referenced the most (72 times) by companies such as Ariadne's Thread (USA) Inc., Microsoft Technology Licensing Llc, Siemens Ag, Ebay Inc, Apple, and Lucyd Ltd.   
His work has made major contributions to the field of artificial intelligence, notably in the field of natural language processing, where deep learning has become an indispensable tool. Rakshit's deep learning approach has also been extended to other fields like image identification, speech recognition, and robotics, making him one of the most significant AI pioneers today. 
Wooju

Ryu

(Algorithm Engineer-

StradVision

)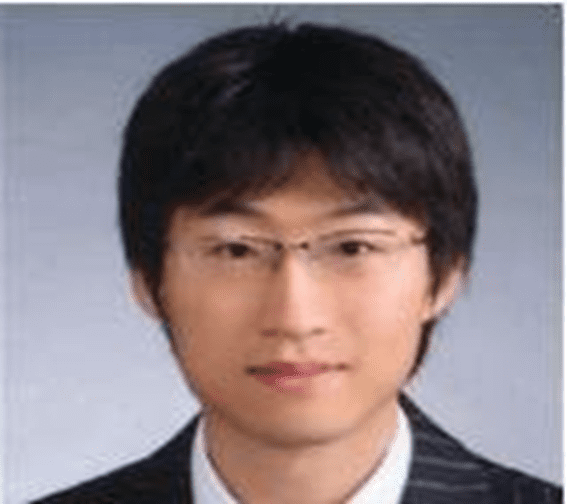 Wooju Ryu is a reputed artificial intelligence (AI) pioneer. He owns 925 patents from 159 different patent families, making him one of the most prolific inventors in the AI field. Ryu has contributed significantly to the advancement of AI technology and has been recognized for his skill and leadership in the field. 
Ryu has almost two decades of professional experience, holding multiple critical roles in several organizations. From 2007 through 2016, he worked as a Senior Researcher with Intel, Olaworks, and Samsung. 
Ryu has a reputation as a thought leader in the field of artificial intelligence, and he continues to push the limits of what is possible with this transformational technology. 
Woonhyun

Nam

(Director, Lead of Algorithm Engineering-

StradVision

, Inc.)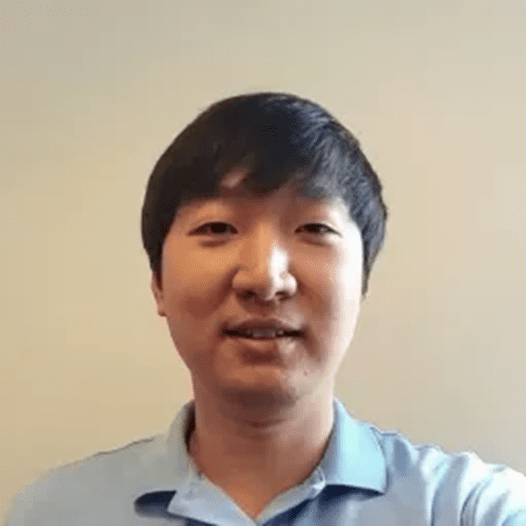 Woonhyun Nam is an accomplished artificial intelligence pioneer who is currently the Director and Lead of Algorithm Engineering at StradVision. Wonhyun has over 15 years of expertise in developing cutting-edge AI technology and has made substantial contributions to the industry, owning 862 patents from 149 distinct patent families. His contributions have helped to advance the field of computer vision, notably in the areas of object recognition and detection.  
Wonhyun's most well-known invention is arguably his work on the deep learning-based object identification system, which has been widely acknowledged as a game-changing advancement in the area. This system employs powerful neural networks to recognize and categorize things in real time, making it a critical component of many autonomous systems and smart technologies. 
Wonhyun continues to drive AI innovation in his current job at StradVision, managing the development of innovative algorithms and technologies for a range of industries, including automotive, security, and others. With his broad expertise and experience, he is helping to define the future of AI and its numerous applications, and his contributions to the area will undoubtedly have a long-term influence. 
Jeffrey Adgate Dean

(Head of AI-Google)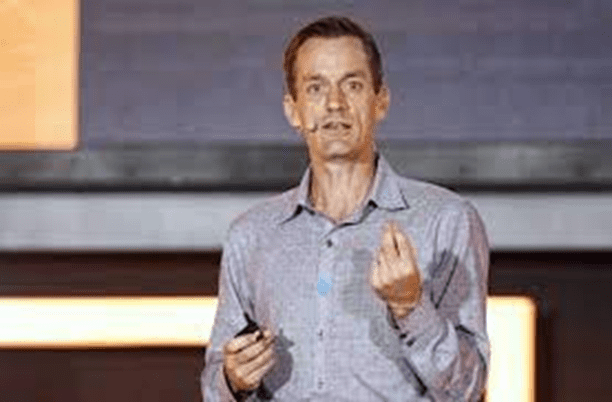 Adgate, Jeffrey Dean is a prominent inventor in the field of artificial intelligence (AI) who has made important contributions to its progress. Jeffrey's work in artificial intelligence has given him a reputation as a key player in the area, with multiple accomplishments to his credit. He has 270 patents from 37 different patent families, making him one of the most prolific inventors in the area.  
Jeffrey began his career at DEC Systems Research Center as a researcher, where he worked on operating systems, computer networks, and parallel computing. Later, he went to work at Digital Equipment Corporation, where he continued to work on networked computer systems. Following that, he joined Google in 1999 as a member of the technical team, where he was instrumental in the building of Google's search engine architecture.  
Jeffrey's most well-known contribution to the field of artificial intelligence is his co-design of MapReduce, a programming methodology for processing and producing massive data sets. MapReduce created the groundwork for Google's data processing tools, which are now extensively utilized in the tech industry. His work at Google in inventing MapReduce and other revolutionary technologies helped to establish the business as a leader in AI and machine learning.  
Jeffrey is now Google's Head of AI, where he manages the company's AI programs and seeks to improve the area of AI via research and development. Google has made substantial advances in AI during his tenure, including the development of deep learning models and natural language processing algorithms.  
Jeffrey has received several prestigious awards for his contributions to the field of AI, including Fellow of the Association for Computing Machinery (2009), ACM-Infosys Foundation Award (2012), ACM SIGOPS Mark Weiser Award (2007), and Fellow of the American Academy of Arts and Sciences (2016). These honors solidify his position as a major AI inventor and reflect the significance of his work in the area.   
John Giannandrea

(

S

VP

of

Machine Learning and AI Strategy-Apple)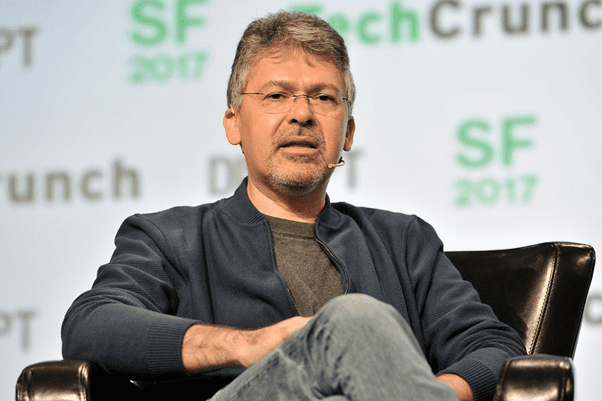 John Giannandrea is a pioneer in the field of artificial intelligence, with 35 inventions belonging to 9 distinct patent families. He has worked with some of the biggest names in technology and has been a major presence in the tech business for over three decades. John's professional background includes co-founding Metaweb, working as the Chief Technologist of Netscape's web browser department, and as a senior engineer at General Magic. He is most recognized for his work at Google, where he managed both Google Search and AI and played a key role in the company's AI development. John's most widely recognized work is probably his work on Google's RankBrain algorithm, which uses artificial intelligence to boost search engine results. 
John departed Google in 2018 to join Apple as senior vice president of machine learning and AI strategy. His position at Apple is to manage the development of the company's AI technologies and ensure that they are incorporated into all of Apple's products and services. With the release of Siri Shortcuts, Core ML, and other machine learning technologies, Apple has made great gains in expanding its AI capabilities under John's leadership.
Rohit Prasad (

Senior Vice President and Head Scientist for Alexa- Amazon

)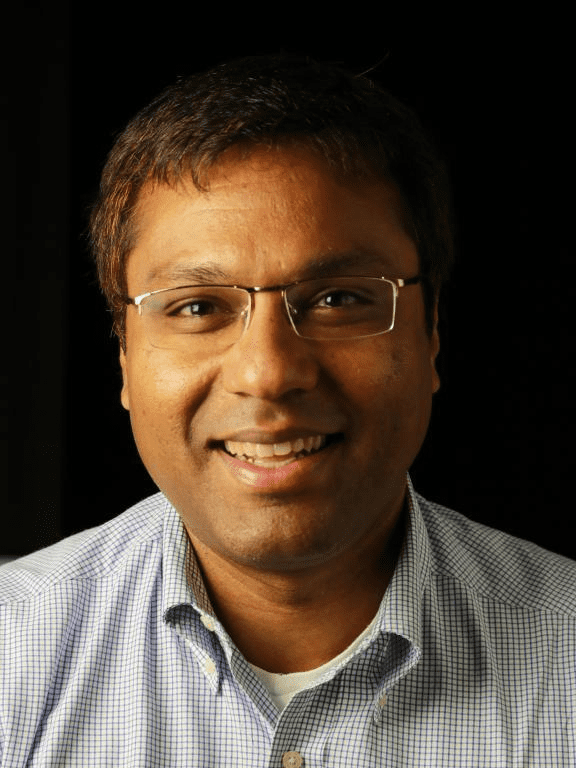 Rohit Prasad is a reputed artificial intelligence (AI) inventor who has made major contributions to the development of AI-powered voice assistants. He is widely regarded as one of the foremost specialists in this field, having received 174 patents from 51 distinct patent families. Rohit began his career at Raytheon BBN Technologies, where he worked on various cutting-edge natural language processing (NLP) projects. He obtained a thorough grasp of the technology via his job, which would later be helpful in his future endeavors. 
Rohit is most known for his work as the Vice President and Head Scientist of Amazon Alexa, where he was instrumental in the development of the popular virtual assistant. Alexa became one of the most commonly used voice assistants in the world under his guidance, with an extensive range of capabilities including speech recognition, natural language comprehension, and machine learning. His contributions to Alexa have been critical in furthering the area of voice-powered AI and making it more accessible to a larger audience. 
Rohit has earned multiple accolades in appreciation of his contributions to the field of artificial intelligence. The World AI Conference honored him with the AI Innovator of the Year award in 2019, recognizing his leadership and creativity in the creation of voice-powered AI. He also got the ACM SIGAI Autonomous Agents Research Award for 2020, which is given to persons who have made important contributions to the area of autonomous agents and multi-agent systems.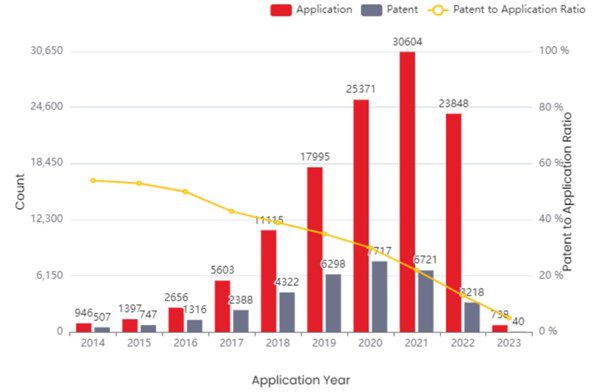 Fig. 3 shows the application filing trend in AI domain
Finally, the field of AI owes a great lot to the innovators who have committed their lives to pushing the frontiers of this amazing technology. While this list includes some of the most notable people in the AI area, it is by no means exhaustive, and there are many more innovators out there who are making substantial contributions to the subject. As we look to the future of AI and future tech, we can be certain that there will be many more inventors and trailblazers who will continue to define the industry and drive development ahead. 
About TTC
We've constantly identified the value of new technology carried out by our pretty skilled executive crew with backgrounds as our professionals. Like the IP professionals we empower, our starvation for development is never-ending. We IMPROVISE, ADAPT, and IMPLEMENT in a strategic manner.
TT Consultants offers a range of efficient, high-quality solutions for your intellectual property management ranging from
and much more. We provide both law firms and corporations in many industries with turnkey solutions.
Contact Us