What are the Top 10 Electric Vehicles Companies up to?
Electric Vehicles (EVs) are continuously proving to be a promising innovation for achieving sustainability in the automotive sector in coming years. Electric vehicles are propelled by electric motors, which are powered by a massive rechargeable battery pack housed in the vehicle. These vehicles emit no toxic exhaust emissions, minimize noise pollution and greenhouse gas emissions, and are an environmentally beneficial alternative to gasoline or diesel automobiles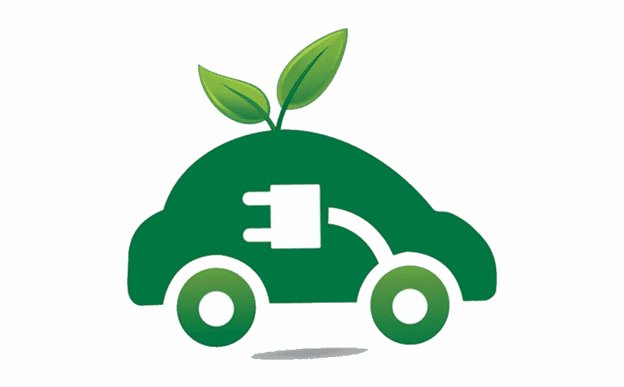 The Electric Vehicle (EV) industry is older than most people think. The first EV was introduced by Robert Anderson in 1832. Companies around the world have developed vehicles that are comfortable, convenient, and state-of-the-art. 
The Global Electric Car Market is expected to

grow

at

a value of $1.9 trillion by 2028, at a CAGR of 37.1%

till

2028.

 
There are globally several producers of electric vehicles. However, since it is the most competitive sector, only some of them could offer the best items in the market.

Below is a list of the world's top 10 electric vehicle manufacturers representing the leaders in the EV industry in terms of market cap, and units sold: 
Tesla: 936,172 units sold

 

Toyota: 674,450 units sold

 

BYD: 593,743 units sold

 

General Motors: 516,600 units sold

 

Volkswagen Group: 452,900 units sold

 

SAIC Motors: 400,000 units sold

 

BMW: 328,316 units sold

 

Nissan: 184,033 units sold

 

Hyundai: 160,000 units sold

 

Ford: 27,000 units sold

 
Tesla Inc.
Tesla, formerly Tesla Motors is committed to creating EV vehicles and to providing sustainable energy solutions. In the year 2022, Tesla had a worth of approx. $828.85 billion, which makes it the top automobile manufacturer in the world. It is also at the top in terms of sales per year. The giant player currently offers four electric vehicle models namely Model S, Model X, Model Y, and Model 3. Tesla is also working on other models which include the Cybertruck and Tesla Roadster, which are going to be available in 2023. 
New Technologies & Innovations:

 
Lithium-Iron-Phosphate (LFP) Battery

: In the year 2021, Tesla announced that it will switch the battery used in all its standard-range electric vehicles to lithium-iron-phosphate (LFP) batteries. The LFP is less expensive and more stable, making it safer. But the cells of LFP batteries are less energy-dense, providing less range for the same weight as provided by conventional cells.

 

Supercharger

: In the year 2021, Tesla announced a trial program to access its supercharger network for non-Tesla electric vehicles. Tesla started a non-Tesla Supercharger trial in the Netherlands in November 2021, with 10 Supercharger stations. Now, Tesla has over 25,000 superchargers in operation throughout the world.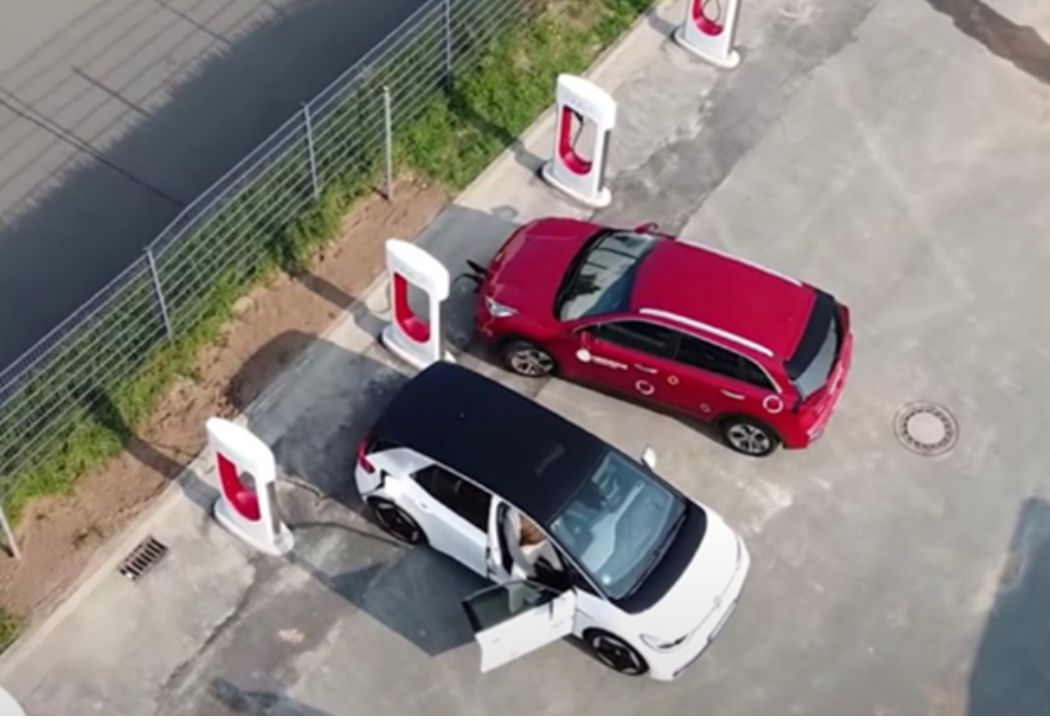 J1772 Gen 2 Wall Connector

:

In

the year

2021,

Tesla

unveiled

a

home charger with a J1772 plug that

can

operate with electric vehicles in North America.

The J1772 Gen 2 Wall Connector offers

up to

9.6 kW (40 amp) power output for

one

vehicle

.

It has a

7.3 meters cable

and

various

power settings

.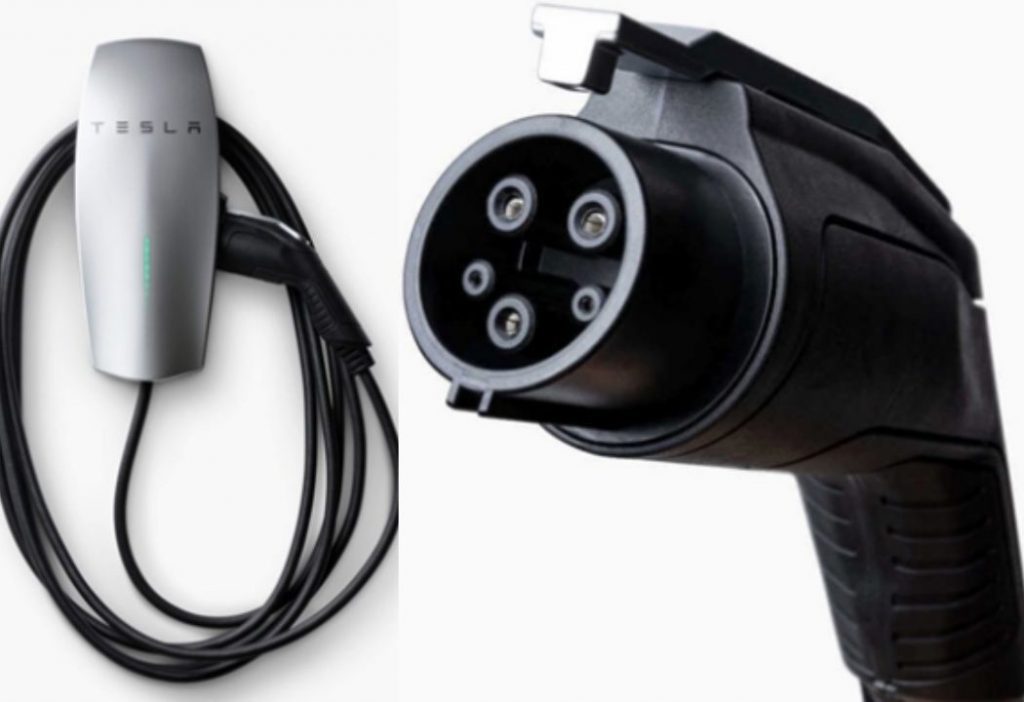 4680 Battery

:

In

the year

2020,

Tesla

revealed

a

4680 battery

which

is a cylindrical battery with

a

46 mm

diameter and

80mm

heigh

t

. Tesla

claims

that the 4680

batteries

will have a

5x

capacity

than that

of the 2170 battery

. 

 
14-50 Wall Connector

:

In the year 2019, Tesla unveiled a Wall Connector with a NEMA14-50 plug, which is the company's first non-hardwired Wall Connector for a home charging option. In order to achieve optimum performance and longevity, Tesla recommends connecting the mobile connector to a NEMA 14-50 outlet. It supplies 9.6kW of electricity to all the Tesla models: Model S, Model X, and Model 3.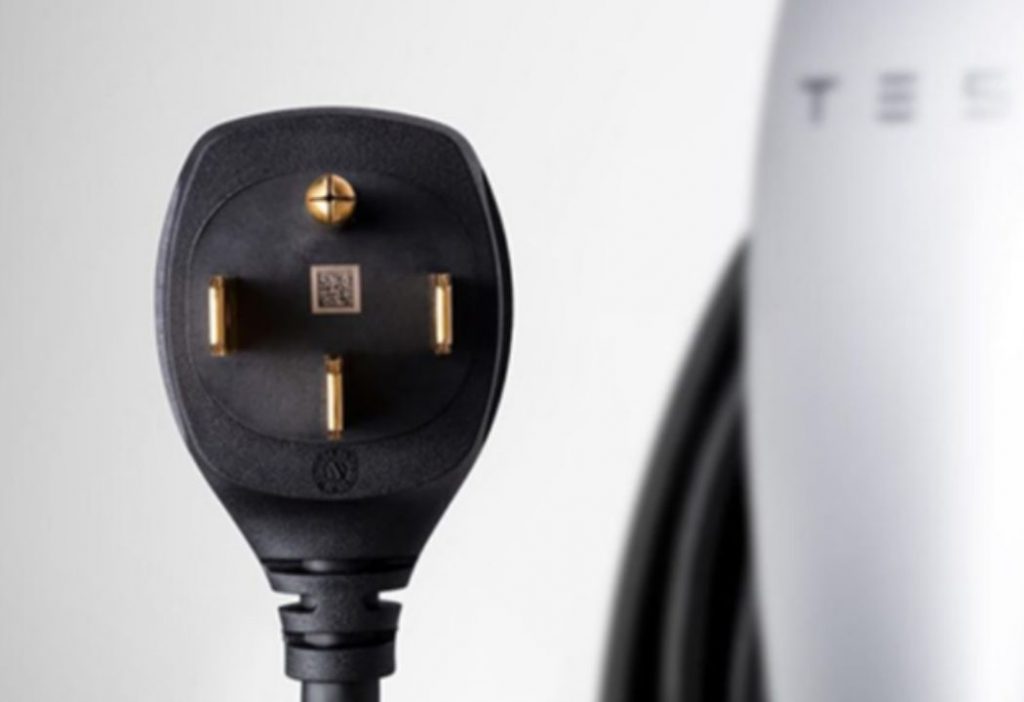 Toyota

 
Toyota is a popular Japanese company that started manufacturing vehicles in 1933 and has since then become a multinational company that has a global presence. Toyota introduced its first hybrid vehicle i.e., Prius in 1997 which was to be mass-produced. 
Toyota recently announced its first battery-electric vehicle bZ4X. It features an all-wheel drive, a range of 252 miles per charge. 
New Technologies & Innovations: 
e-TNGA: Toyota has made its brand-new e-TNGA platform public. On the new e-TNGA platform, which combines variable and non-variable main components and thus gives considerable flexibility in terms of vehicle width, length, wheelbase, and height, the business announced the construction of the preparations for a new SUV model with a solely electric powertrain.

Toyota said that the first model based on the e-TNGA has been developed already and is being prepared for production. The battery-electric automobile will be made in a plant in Japan dedicated to building only electric vehicles.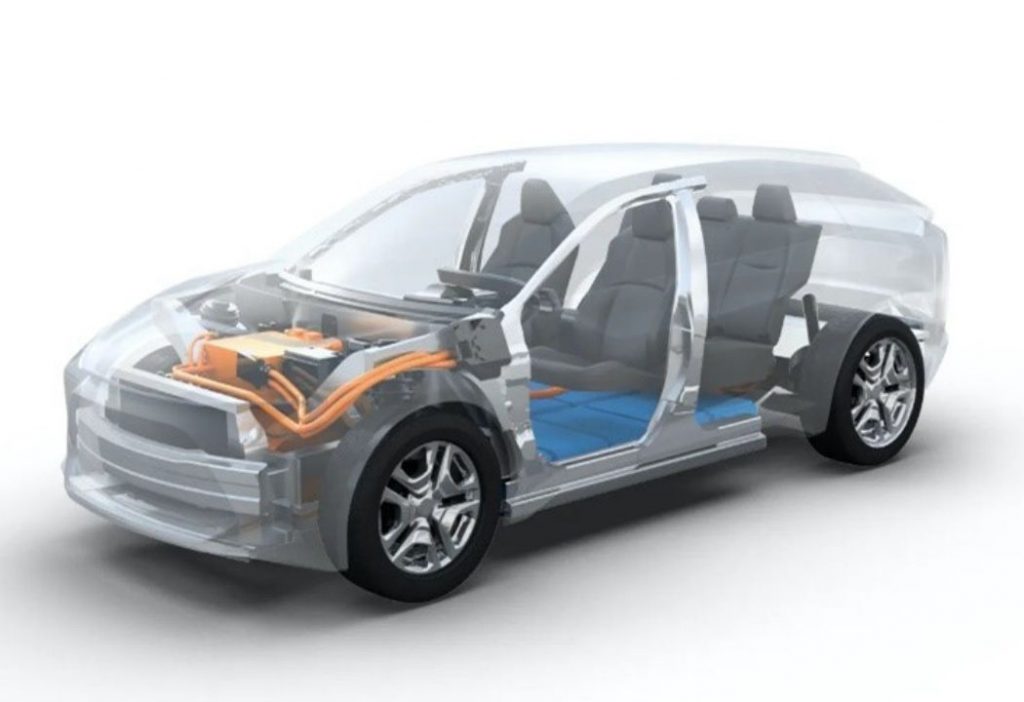 BYD
BYD is one of the largest Chinese EV companies by sales which started as a battery manufacturer in 1995. BYD became an automobile manufacturer in 2003. BYD has grown to include various zero-emission electric vehicles. The BYD Models include the Han, Qin Pro, Song Pro, Tang, and Yuan which range from sedans to SUVs.
New Technologies & Innovations:
Iron Phosphate Battery Solutions: BYD's Iron Phosphate Battery Solutions offers safe, steady energy in many application areas. The Iron Phosphate chemical was initially developed for utility-scale energy systems. This steady and dependable battery chemistry can be cycled thousands of times which makes it perfect for operating battery-operated electric buses.
Blade Battery: BYD is working on the Blade Battery for many years and released the blade battery in the year 2020. The various cells are stacked in an array before putting them into a battery pack. This improved layout increases the battery space pack's consumption by 50% more in comparison to existing lithium iron phosphate block cells.
BYD e6: The BYD's 4.56m long battery-electric car BYD e6 is the world's most dependable electric vehicle. The car creates zero emissions, is quiet and comfortable, easy to drive, smooth, and powerful. It uses BYD's patented iron-phosphate battery.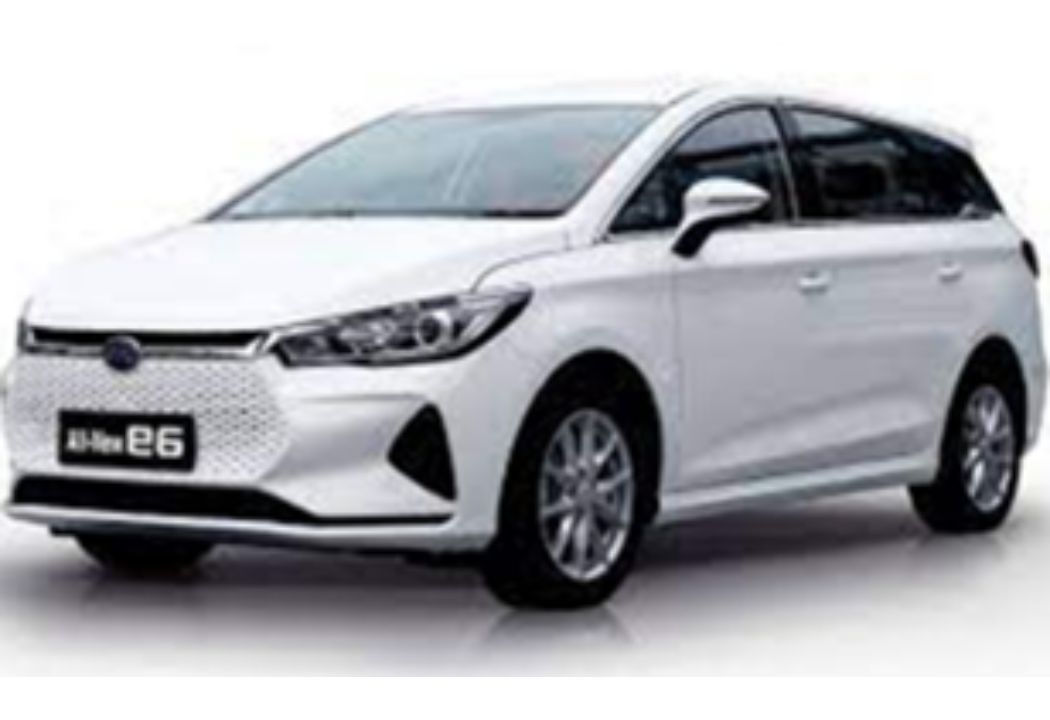 General Motors
Like Ford, GM is a long-time automotive manufacturer which has recently switched to electric vehicle models. General Motors (GM) EV line-ups are powered by its Ultium Platform. The company is aiming for an all-electric vehicle in the future and has a long-term goal of no emissions. Currently, GM has the Chevrolet Bolt. GM has also invested $35 billion to become a leader in the EV market.
New Technologies & Innovations:
Ultium Battery: GM's battery, named Ultium, is 90% cheaper and more economical. GM is aiming to launch 30 new EVs throughout the world by 2025. The Ultium cell uses a nickel-cobalt-manganese-aluminum combination and uses 70% less cobalt.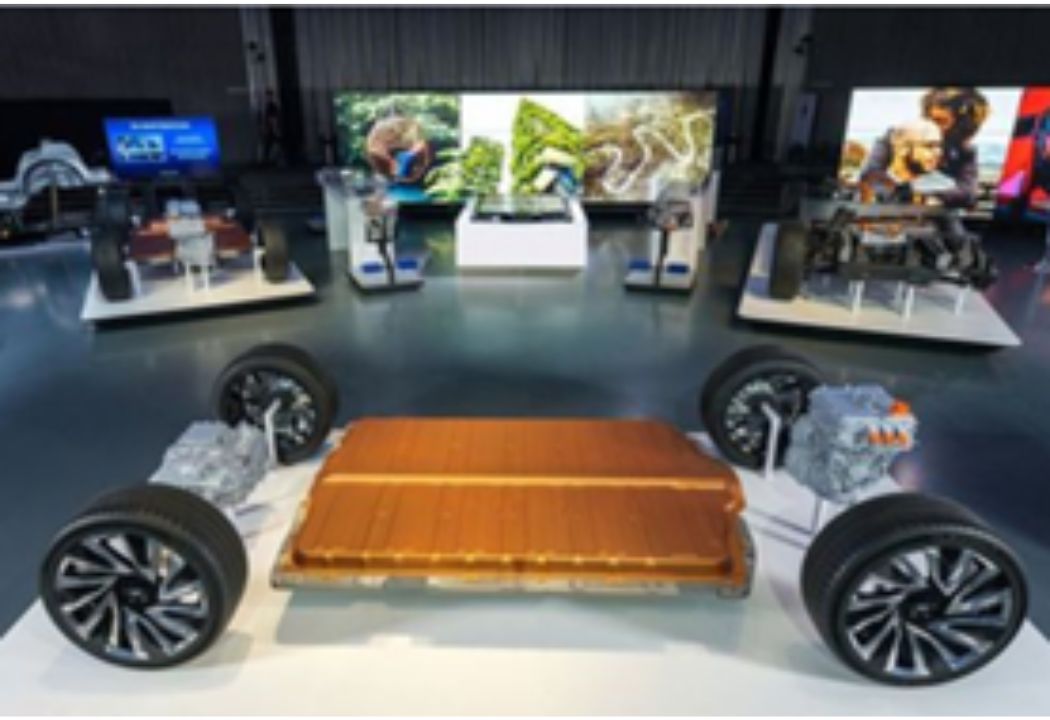 62 kW, 255 kW, 180 kW Motors: In the year 2021, GM introduced a set of new electric motors which will power its future electric vehicles The new electric motors consist of a 62-kW all-wheel-drive assist induction motor, a 255-kW rear- and front-drive permanent magnet motor, and a 180-kW front-drive permanent magnet motor.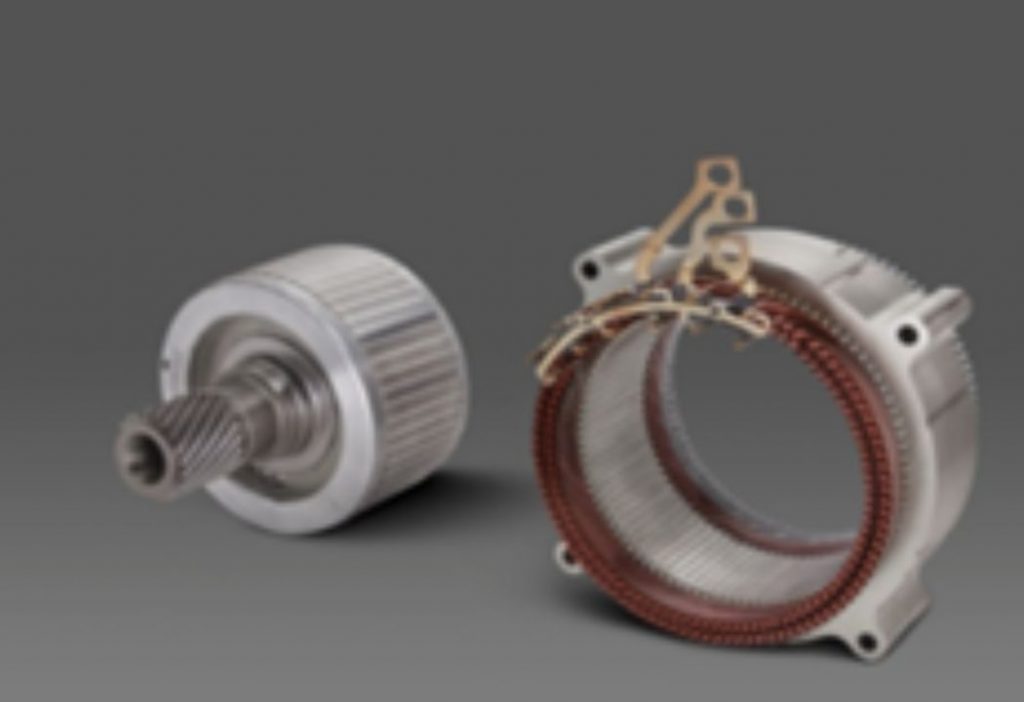 Ultium Drive: In the year 2020, General Motors launched Ultium Drive electric powertrain systems which is a new range of electric drive units that will power the majority of the automaker's upcoming EVs. Ultium Drive's EV drive system has five drive systems: assist all-wheel drive, front-wheel drive, rear-wheel drive, truck FWD/RWD, and truck dual motor.
Ultium EV Chargers: In the year 2021, GM introduced Ultium-Branded EV Chargers. The company is planning to collaborate with dealers for installing more charging stations and with CTEK to build new level 2 chargers.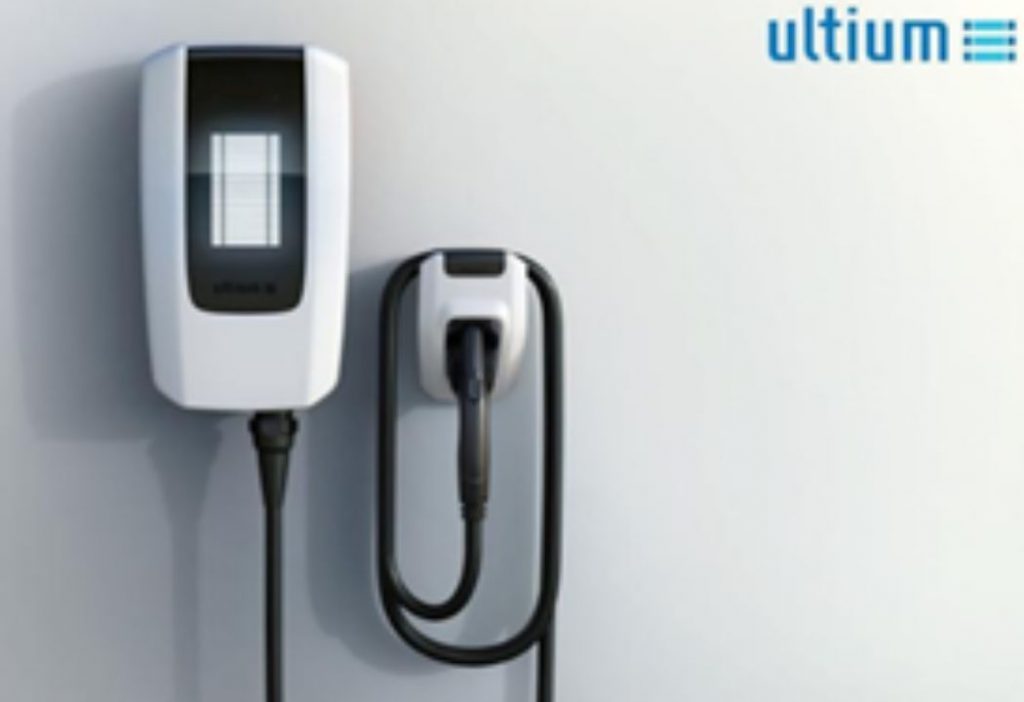 Volkswagen Group
Volkswagen is aiming to launch a series of fully electric vehicles. In addition to "e-Golf," which was discontinued in 2020 and was never released in the United States, Volkswagen Group has a line of electric vehicles under the ID name. ID is an acronym for "Intelligent design, identity, and visionary technologies."
New Technologies & Innovations:
Unified Battery Cells: Volkswagen has begun rolling out a unified prismatic cell design for its batteries. By 2030, Volkswagen aims to have a unified cell architecture powering the majority of its electric vehicles.
Volkswagen Naturstrom Connect: Volkswagen Naturstrom Connect is a smart home electricity tariff that is designed specifically for Volkswagen electric and plug-in hybrid vehicle drivers. Volkswagen designed the Naturstrom Connect by linking the energy tariff with electric car charging which can be managed via the Naturstrom Connect app.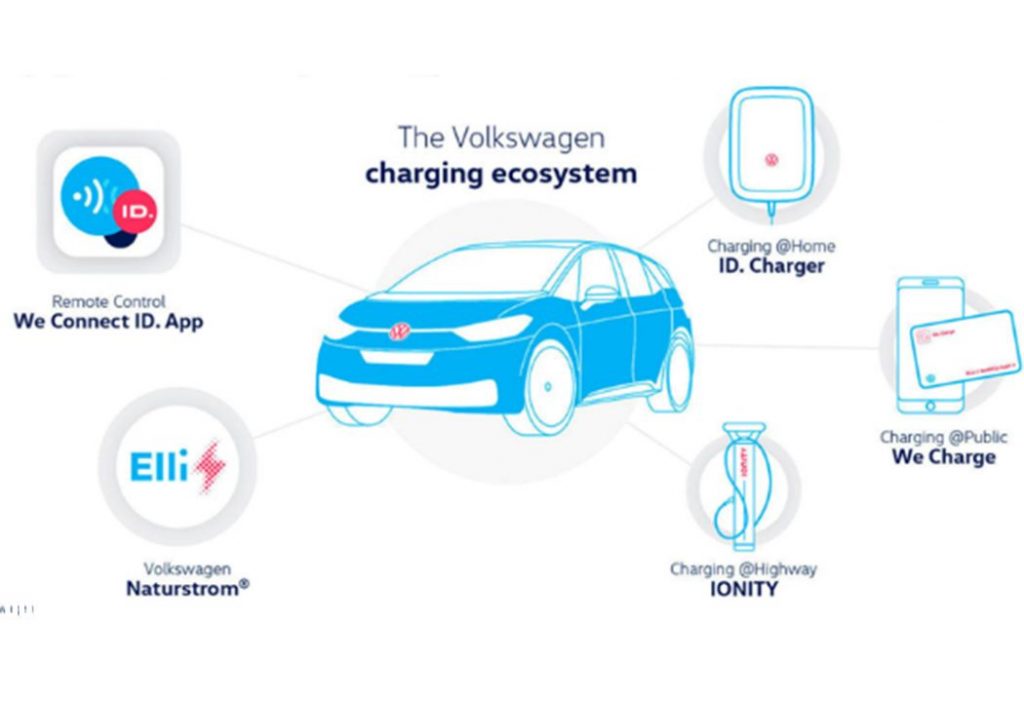 Modular Electric Drive Matrix (MEB): Volkswagen's future I.D. family vehicles will be based on the new Modular electric drive matrix (MEB). The MEB design will transform electric vehicles.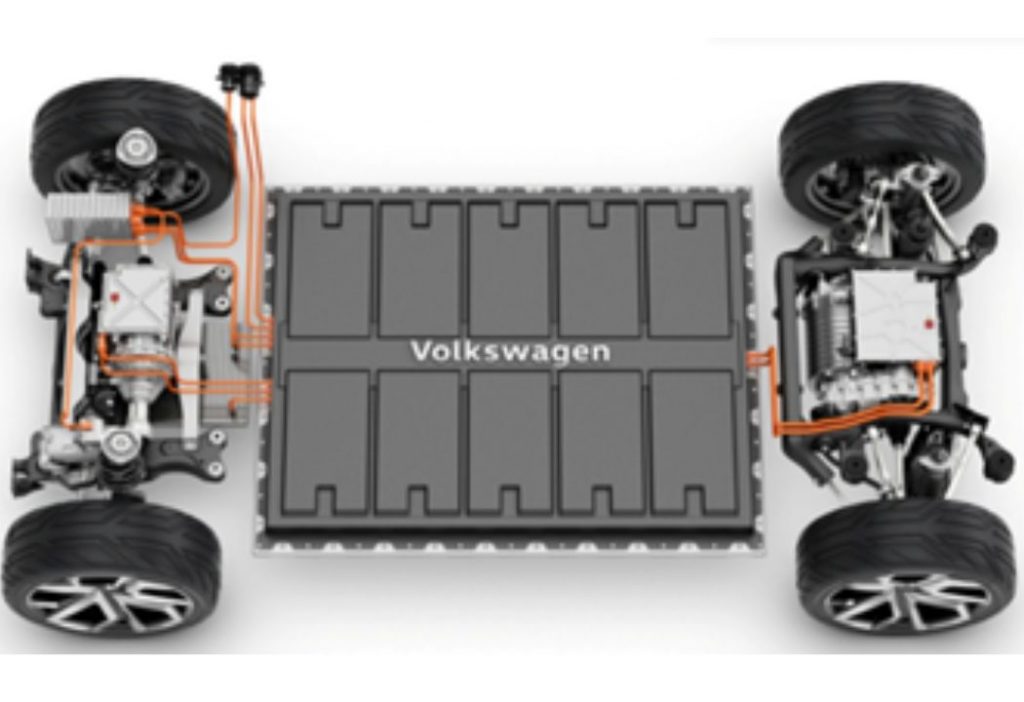 Charger: In the year 2020, Volkswagen showcased its ID home charging station and provided installation before the start of ID delivery. It was designed by keeping ID.3 and ID family in mind but has a Type 2 connection as on the European electric cars. The ID charger produces 7.4 kW of charging power in single-phase mode. The charger comes with a fixed charging wire of 4.5 meters along with an additional option for 7.5 meters long charging cable.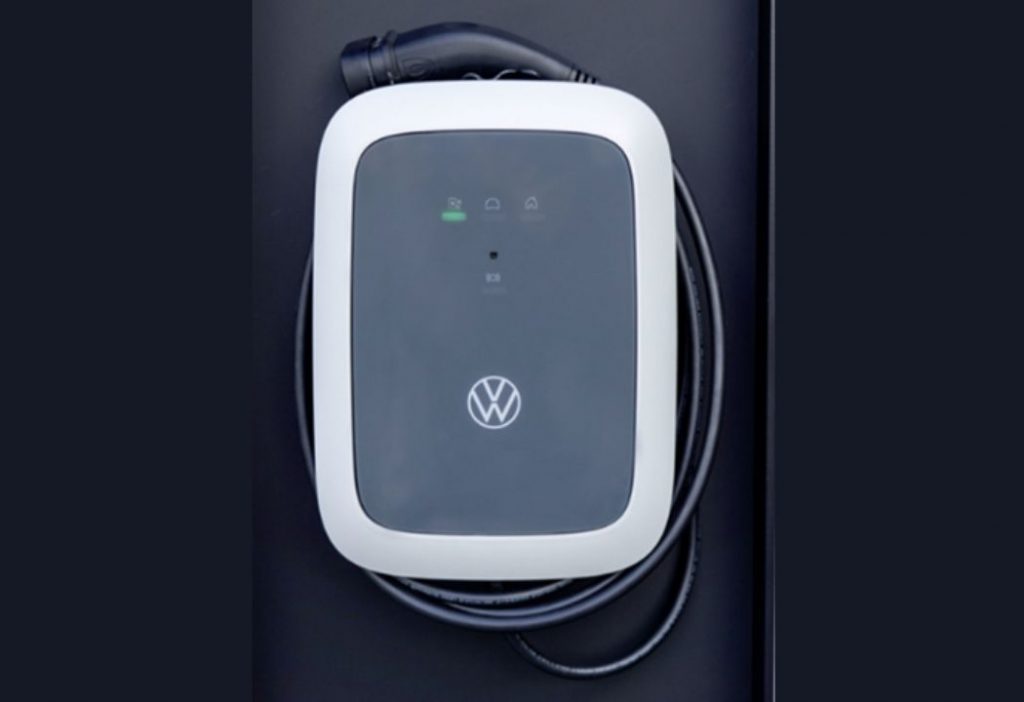 We Charge: Volkswagen launched its charging service in the year 2020 which corresponds to the ID. family's release. By using We Charge, customers will be able to charge their electric vehicles at above 150,000 public charging stations located in and around Europe.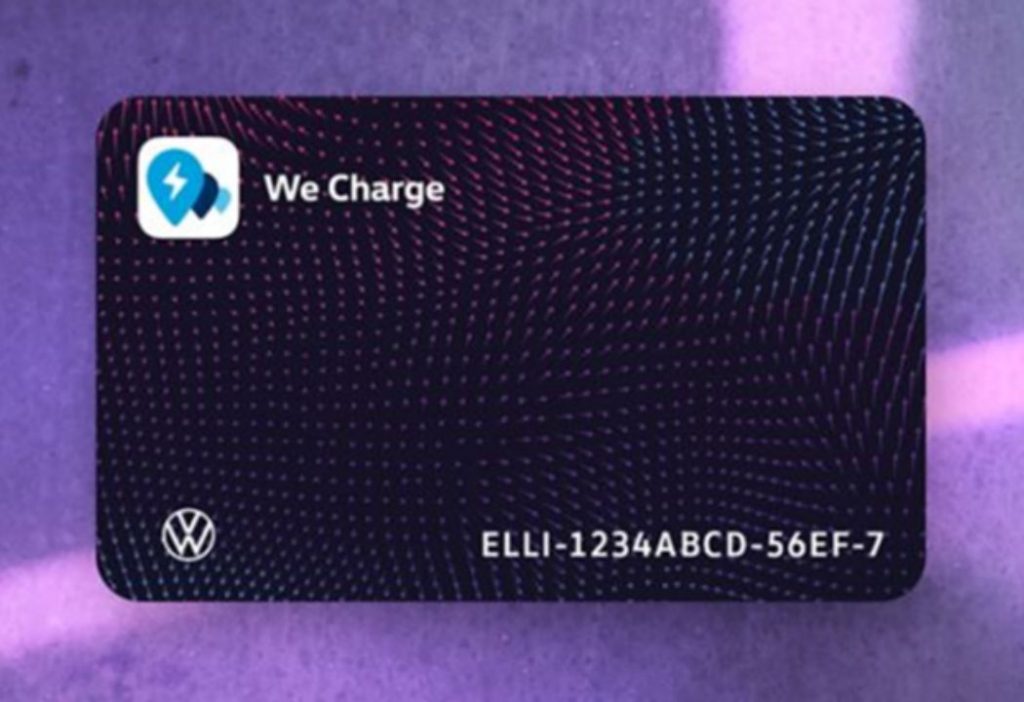 Mobile Charging Robot: In the year 2019, Volkswagen Group introduced a Mobile Charging Robot which can drive itself to the car and connects with it after being activated through an app or V2X communication. The complete charging procedure is without any human intervention from opening the charging socket flap, and attaching the plug, to disconnecting.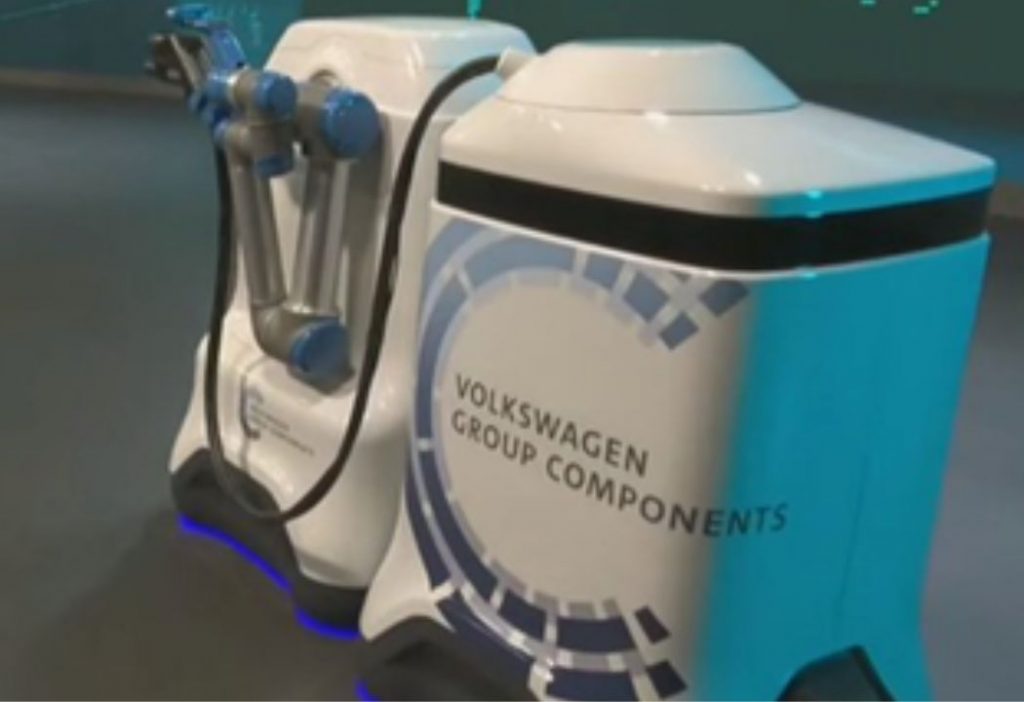 SAIC Motors
SAIC is a Chinese company that offers many popular shuttles, passenger vans, and food truck configurations. The Hong Guang MINI EV is the best-selling and most popular EV in China. This EV is so popular due to its price and is the most affordable in the market.
New Technologies & Innovations:
Silicon-Doped Lithium Supplement Battery Cell Technology: SAIC Motor's BEV brand, Zhiji Motor, was started in 2020 and is collaborating with CATL which aims at developing silicon-doped lithium supplement battery cell technology. The technology is aiming to provide electric cars up to 1,000 km.
Mini Battery Swap Station: In the year 2021, SAIC, along with GM and Liuzhou Wuling Motors, launched a smart compact battery swap station for new energy vehicles.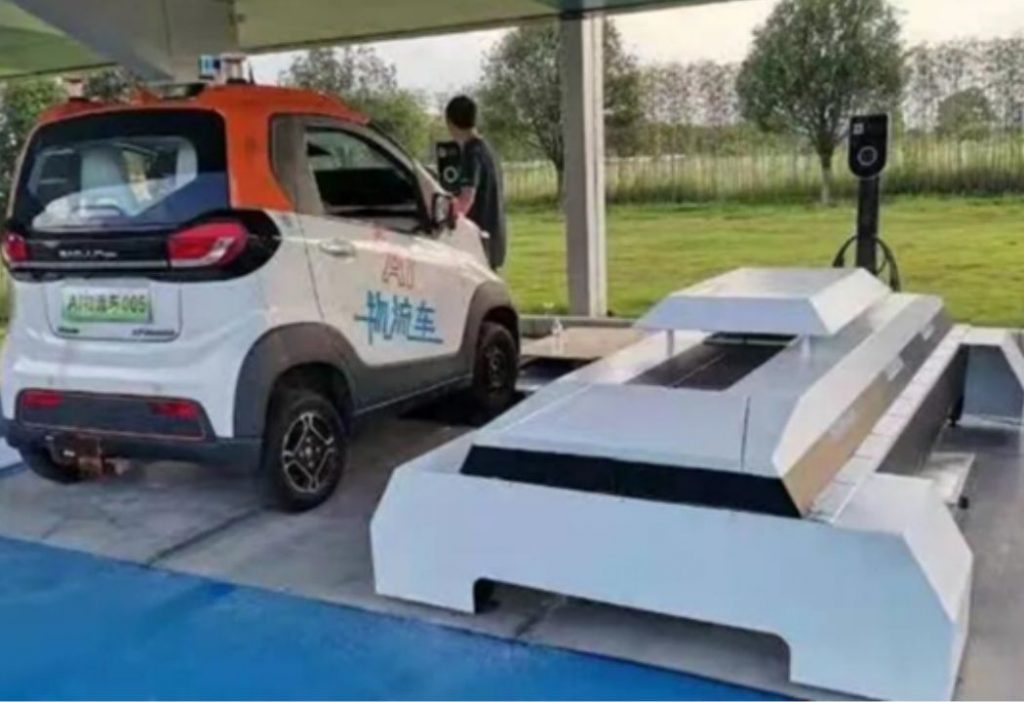 Solid-State Lithium-Ion Battery: In the year 2021, SAIC was aiming to release a solid-state lithium-ion battery with exceptional safety and energy density which will be commercially available by 2025.
New-Generation Power Battery System: In the year 2021, SAIC said that their new-generation power battery system would be placed into volume production by the end of the year. The new power battery system will use solid-state battery technology in addition to lithium iron phosphate, ternary-lithium, high-nickel, and lithium-doped silicon batteries.
iSmart 2.0 Technology: The iSmart 2.0 technology integrates hardware, software, communication, services, and apps to make driving safe and intelligent. The i-Smart EV 2.0 keeps the user informed on the charging current, voltage, and other statistics.
BMW
BMW is a luxury automaker that introduced its first all-electric car i.e., the BMW E1, in 1991. BMW was a major player in the industry until newer companies, like Tesla, arrived. The latest EV, the BMW i7 sedan, is expected to be released in 2023.
New Technologies & Innovations:
Hydrogen Fuel Cell Technology: The BMW Group is working on a hydrogen fuel cell-powered vehicle, the BMW i-Hydrogen NEXT. Hydrogen automobiles generate their own power and are not powered by a built-in battery, unlike other electric vehicles.
eDrive Technology: The BMW eDrive technology is present in all BMW i-models and plug-in hybrids. All eDrive cars utilize a high-performance lithium-ion battery for carrying energy and a built-in cooling mechanism. This helps in increasing productivity and serviceability.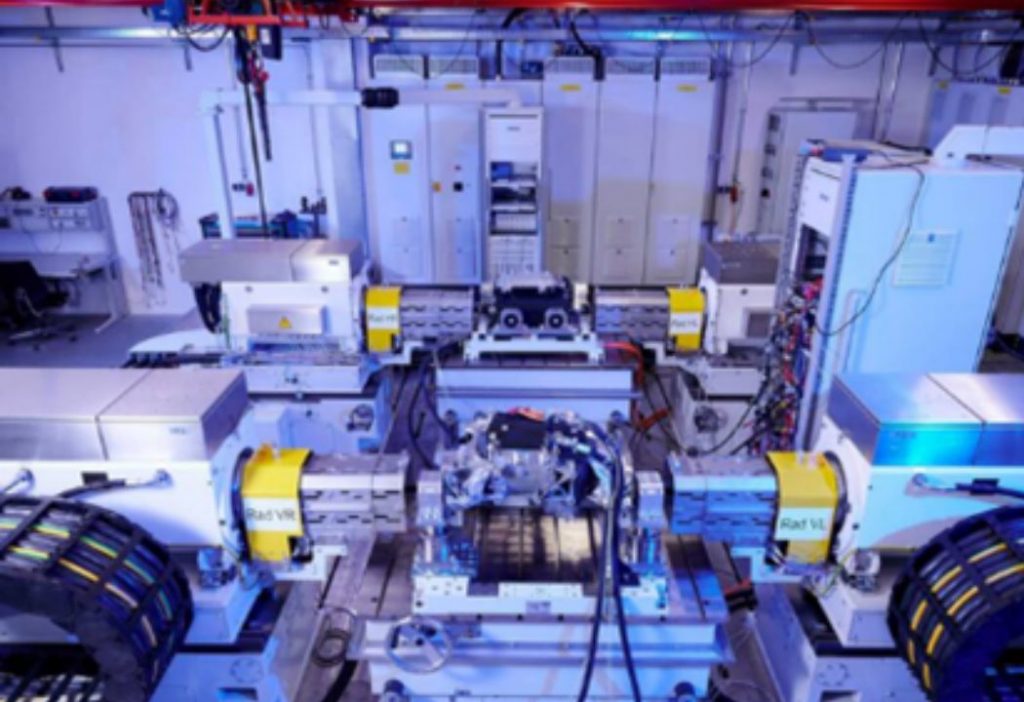 Nissan
Nissan was first introduced in 2010 and Nissan offers a five-door hatchback EV. Nissan's Airya is a highly anticipated EV crossover SUV. In 2021, Nissan aimed to make 40% of its U.S. sales electric by the year 2030. The Leaf and Ariya, both are popular and affordable electric vehicles from Nissan. Nissan is focusing on creating affordable and reliable compact car and crossover SUV models.
New Technologies & Innovations:
e-4ORCE AWD Technology: Nissan's electric powertrain technology, e-4ORCE, will transform the way all-wheel drive is used. Nissan's e-4ORCE has two electric motors which respond to driver input with perfect accuracy, processing at 3x the speed of a blink of an eye.
e-POWER System: In the year 2021, Nissan claimed a milestone in engine efficiency, achieving 50% thermal efficiency with its next-generation e-POWER system, which is currently in the development phase. The e-POWER system uses an onboard gasoline engine to power the e-battery powertrain's pack.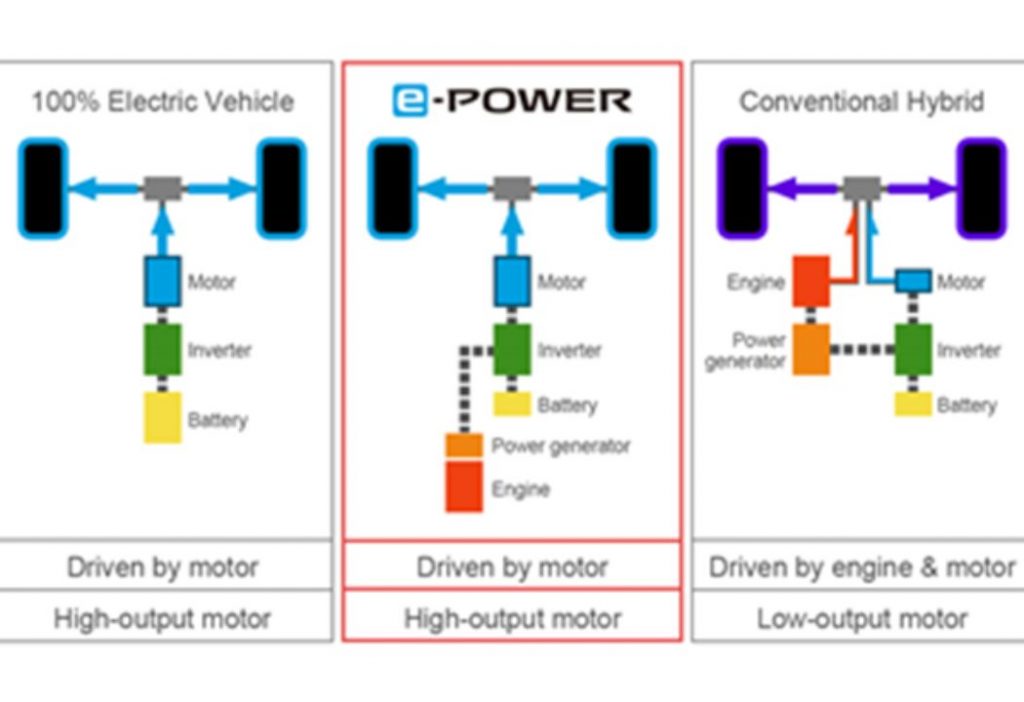 e-Pedal: The new technology e-Pedal, enables the driver to manage the vehicle's acceleration and deceleration with a single pedal. The Nissan Qashqai e-POWER which was scheduled to be on sale in the year 2022, uses the e-Pedal technology.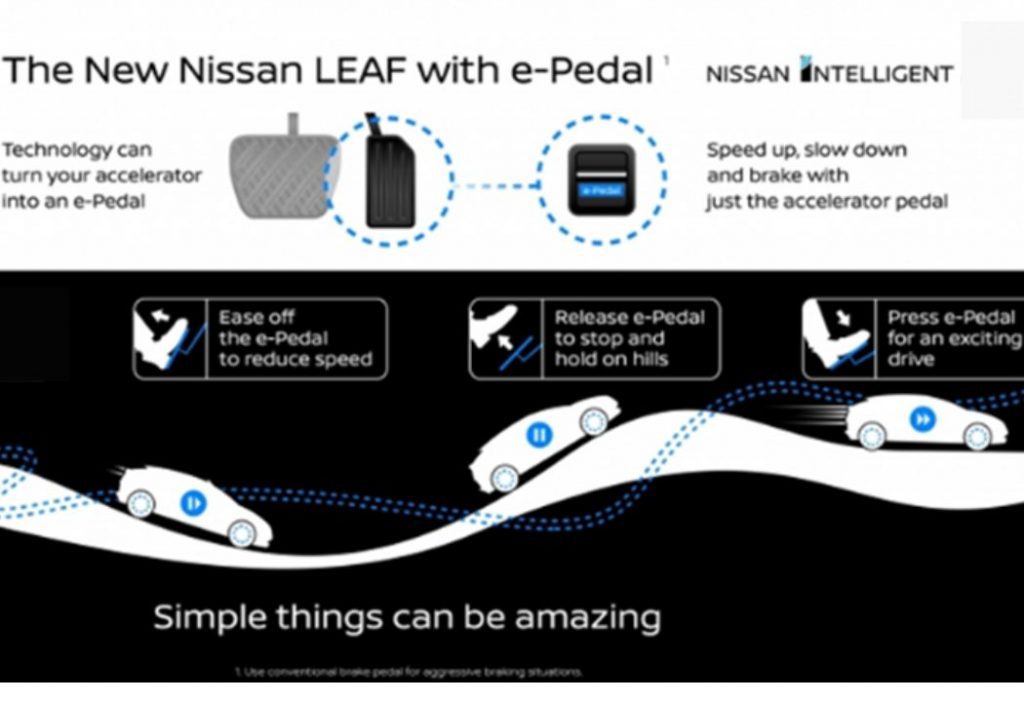 ProPILOT 2.0: 0, uses cutting-edge technology to assist drivers in navigating through traffic with ease. It debuted in Japan on all hybrid variants of the thirteenth-generation Skyline and also appeared on the 2021 Nissan Ariya. Audio cues and visual indicators inform the driver that the system is available. A 360-degree sensing system detects lane markings, signs, and approaching vehicles using 7 cameras, 5 radars, and 12 sonar sensors. It is a step toward the goal of completely driverless vehicles.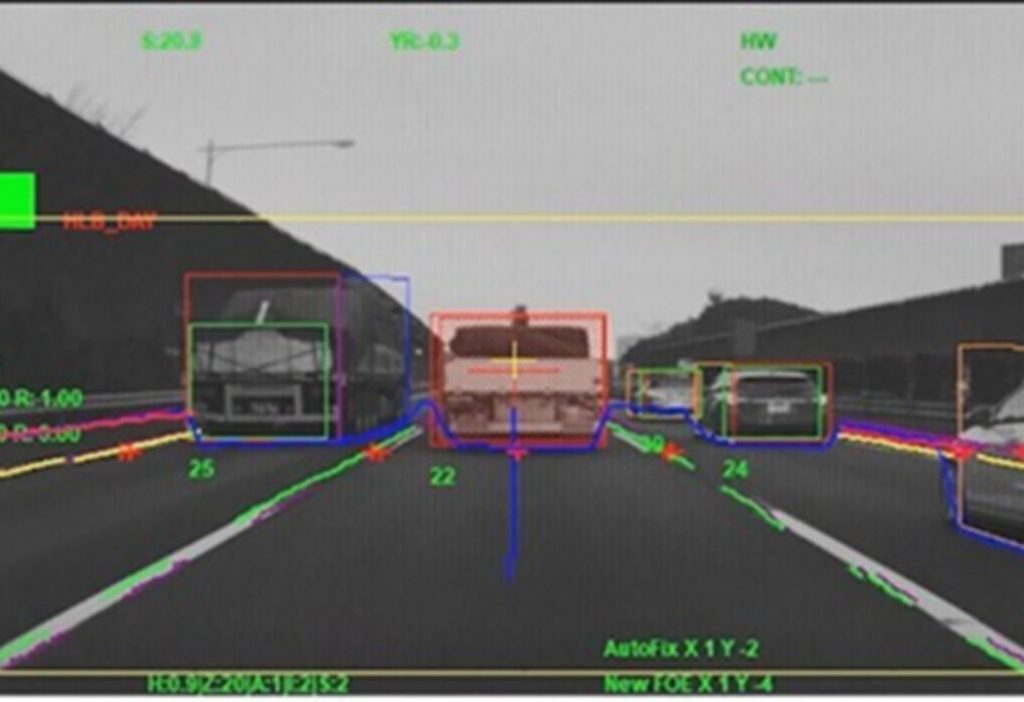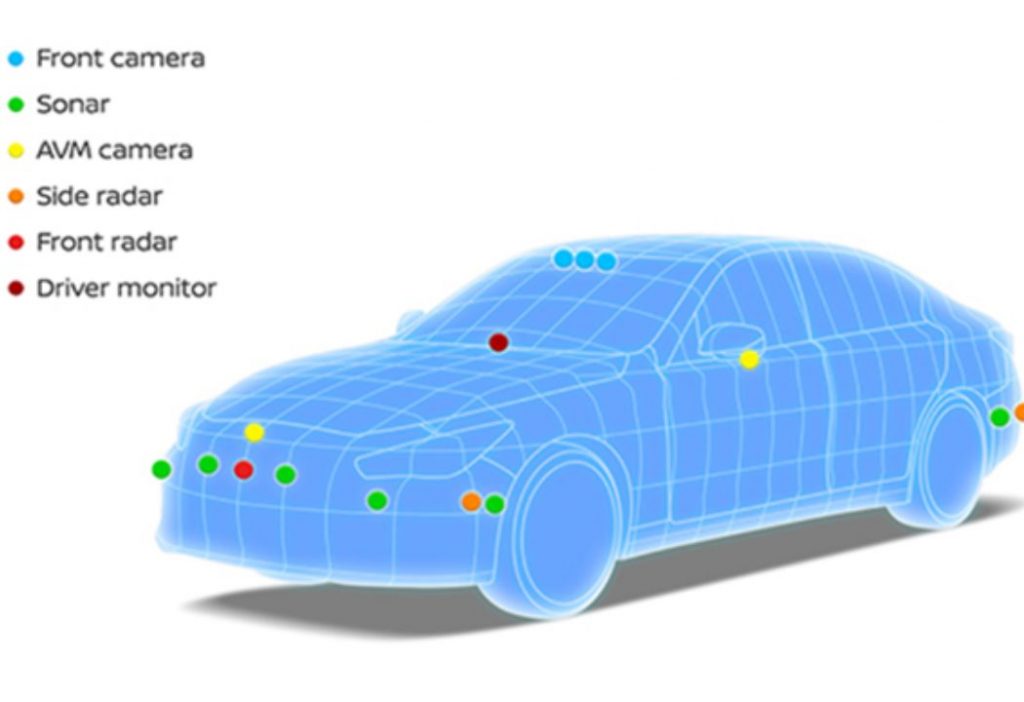 Hyundai
Hyundai is a leading EV manufacturer which was originally founded in 1947 as a construction company and has transitioned throughout the years from an engineering and construction company to an automaker and now to an EV manufacturer. The company has the Kona and IONIQ 5 EV vehicles in addition to another hybrid, plug-in hybrid.
New Technologies & Innovations:
Electric-Global Modular Platform: Hyundai launched its new Electric-Global Modular Platform (E-GMP), a specialized battery electric vehicle (BEV) platform, in December 2020. E-GMP has been designed particularly for BEVs and offers many benefits over previous platforms.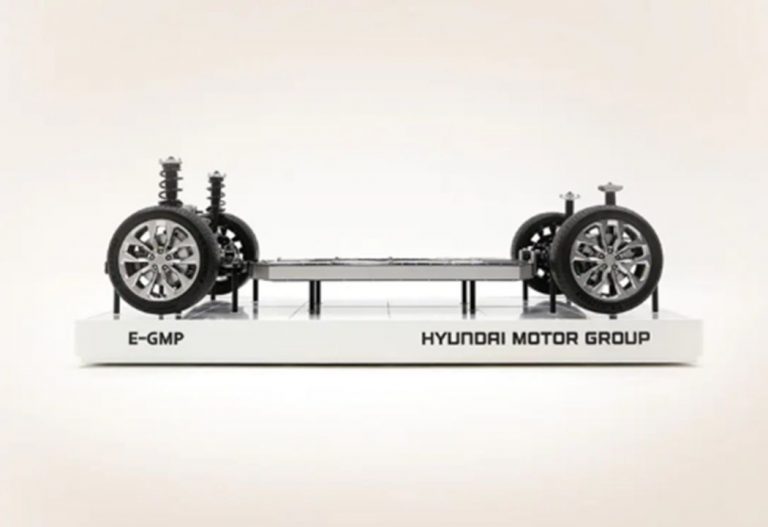 Next-Generation Solid-State Battery: In the year 2021, Hyundai Motor and Kia collaborated with the US business Factorial Energy to develop solid-state battery technology. Factorial Energy has developed 'FEST' technology, a solid-state battery technology that can enhance driving distance by 20-50% and can also boost the safety of electric vehicles in comparison to conventional lithium-ion batteries.
Ford
Ford is a renowned automaker that offers several popular EV models, such as the Mustang Mach-E. Ford is a long-time giant in the automotive industry and has a powerful force in making electric vehicles mainstream. In addition to the hybrid vehicles, Ford has popular EV models. The Ford F-150 Lightning, Mustang Mach-E, and E-Transit are available for consumers.
New Technologies & Innovations:
BlueOval SK: Ford and SK Innovation announced that they signed a memorandum of understanding for a joint venture which is called BlueOval SK aimed to manufacture battery cells and arrays. The BlueOval SK will produce up to 60-gigawatt hours (GWh) annually. By the year 2030, Ford is expecting an annual energy demand of up to 140 GWh annually in North America and up to 240 GWh globally. Thus, Ford has invested and is working with various battery suppliers to secure capacity and scale delivery for next-generation Ford battery-electric vehicles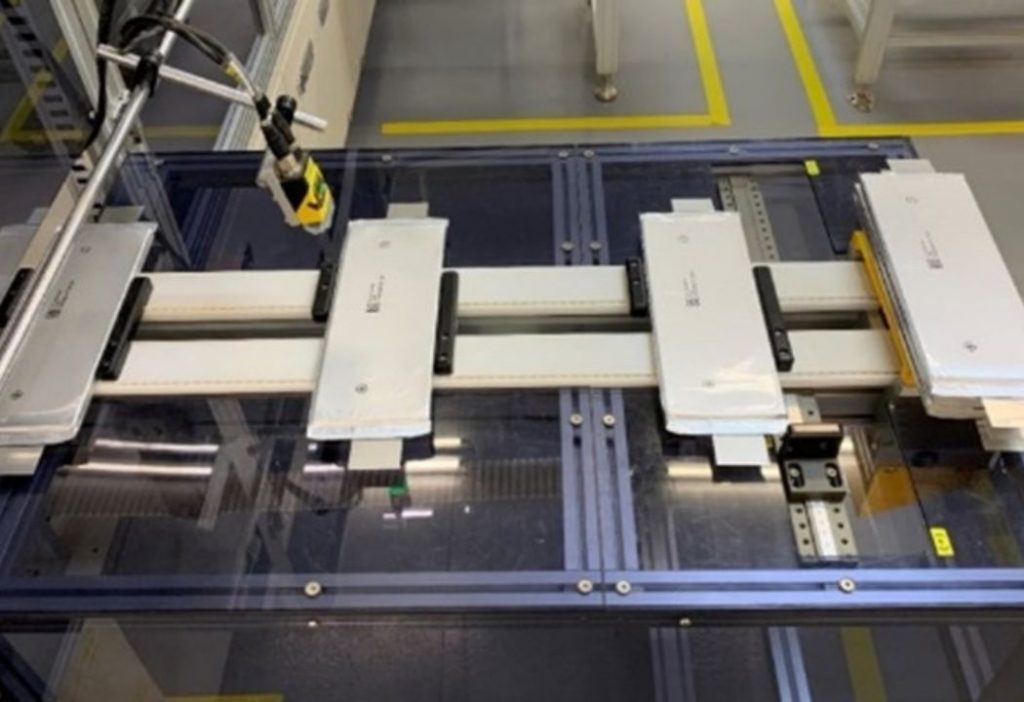 About TTC
We've constantly identified the value of new technology carried out by our pretty skilled executive crew with backgrounds as our professionals. Like the IP professionals we empower, our starvation for development is never-ending. We IMPROVISE, ADAPT, and IMPLEMENT in a strategic manner.
TT Consultants offers a range of efficient, high-quality solutions for your intellectual property management ranging from
and much more. We provide both law firms and corporations in many industries with turnkey solutions.
Contact Us