Foldable Phones – The Next Big Thing
Can you imagine a phone getting clinched around your wrist like a bracelet? I think nobody can. But, a video of a woman wearing her phone like a bracelet blew away the internet last year. Although it was a rumor, it made everybody think of having a flexible handset. Nobody had ever thought that the rumor would become a reality one day. Yes, you read it right. The smartphone market is heading towards launching foldable handsets soon. You won't be surprised to know that Samsung is already a leader in the race.
The concept of fold-in phones is not new to us. But, a phone getting folded outwards to transform into a tablet is something everyone needs to be excited about. Fold-out phones can be the new big thing taking over the smartphone market.
What can we expect from bendable phones?
Completely functional smartphones having flexible displays allowing users to fold them and tuck in their pockets or open them up to become a huge tablet screen – is one of the expectations. This means that users will experience a bigger and clearer view without increasing the size of the handset.
The phones are expected to have a hinge that will let the screen be folded outwards. The OLED display is the biggest differentiator that can allow foldable phones to have a strong impact on swathes of the smartphone market.
Samsung
Samsung, the South Korean tech giant, is said to release its first bendable handset, reportedly called Galaxy X, by the third quarter of 2017. With the two previously released phones Galaxy Round having slightly bent edges and Galaxy Note Edge with one flexible side, Samsung clearly indicated that it is well on time.
Samsung is trying to capture two markets with a single 2 in one product. Galaxy X roll-out design is rumored to have the 5-inch smartphone but fold out into a 7-inch screen tablet. Samsung is trying to improve its reputation after the failure of the Note7 with these anticipated designs.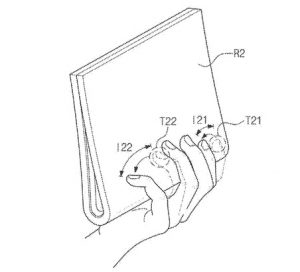 LG
LG seems to be an active participant in flexible phone quest and is giving close competition to Samsung. It unveiled the LG flex on October 27, 2013, and after two years company released LG G Flex 2. One thing common in both the phones is the curved body and flexible display. With these models, LG has come out with slightly bendable batteries in mobiles to match with their curved designs, first of its kind. At an event, LG displayed conceptual "Wire batteries" fit for deployment in wearable.
It is said that the company will let other companies use the flexible phone technology instead of using it for its own products.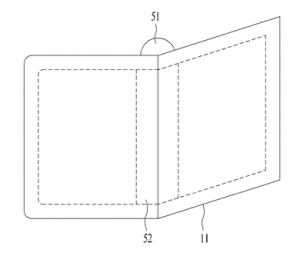 Other players in mobile phones like Nokia, Microsoft, Lenovo are also working on similar flexible displays.
Although coming up with fold-out phones was not an easy task as it seems because they have to have flexible internals such as camera module, chipset, battery, etc.; yet, such phones are on their way. There was a time when bar-code phones were market dominants, then came touch-screens. Now the market is about to introduce bendable phones. Do you think these foldable phones can be the new normal? Let's see how these phones come up and hit the market
TT Consultants
About TTC
We've constantly identified the value of new technology carried out by our pretty skilled executive crew with backgrounds as our professionals. Like the IP professionals we empower, our starvation for development is never-ending. We IMPROVISE, ADAPT, and IMPLEMENT in a strategic manner.