Artificial Sweeteners : Compositions, Benefits, Side-Effects
Introduction
A constant innovation in the field of artificial sweeteners has triggered a new intellectual property battle among various innovators. The history of the artificial sweeteners goes back to the 19th century when the first artificial sweetener (Saccharin) was accidentally discovered by a Constantine Fahlberg in 1879. It took nearly nine decades before the next major artificial sweetener Aspartame was brought into existence by James Schlatter in 1965 followed by acesulfame potassium in 1967 by Hoechst AG. In recent times, a variety of artificial sweeteners have been introduced to the market, one of them is the Stevia which has altogether changed the present and future of artificial sweeteners' market as well as the trend of patent filings in the recent years.
Risks and Health Benefits of Artificial Sweeteners
It is becoming the need of the hour to address the health benefits and the side-effects of artificial sweeteners. Being used primarily by the people suffering from Diabetes Mellitus as an alternative to sugar, they can also be used to control blood sugar level, obesity, and for dental care.
Despite the variety of commercial and health benefits, the artificial sweeteners are found to be associated with a variety of side effects as well. It has been found to trigger malignancy, Gastrointestinal Symptoms And Hypertriglyceridaemia, Bloating, Weight Gain and Type 2 Diabetes Mellitus when consumed in a very high concentration. Studies show that people who consume artificially sweetened drinks had a 47% higher increase in BMI than those who did not.
Recent Market Trends
The demand for artificial sweeteners is accelerating at a very high speed. The use of artificial sweeteners in food and drink products has grown considerably over the past five years, from being 3.5% in 2009 to 5.5% in 2012 and is further expected to increase by 9.7% from the levels in 2013. If we speak individually, China is the world's largest source of high-intensity sweeteners, accounting for 77% of world production in 2017 followed by Indonesia, Western Europe, the United States, Japan, and South Korea.
Intellectual Property Trends
A continuous research is being carried out for the development of efficient and safe artificial sweeteners starting another intellectual property race for the different innovators. The major assignee in this domain is Kavasenkov Oleg Inavovich followed by Nestec SA with development majorly oriented towards non-alcoholic beverages and food and foodstuffs (A23L class according to IPC classification system). Whereas, the United States of America remains the leading country in this domain.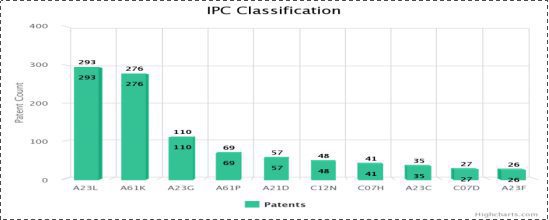 Fig 1. Major IPC Classes In Artificial Sweetener Research & Innovation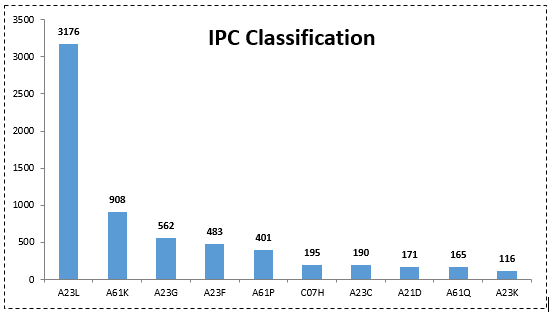 Fig 4. Major IPC Classes In the Domain – Stevia Extract
Conclusion
As an efficient alternative to sugar, the artificial sweeteners carry an immense industrial potential. However, a rational innovation in the direction of health with fewer health risks will be required, so that the artificial sweeteners could be truly projected as a healthy & low calorie alternative.
Punit Talwar
About TTC
We've constantly identified the value of new technology carried out by our pretty skilled executive crew with backgrounds as  our professionals. Like the IP professionals we empower, our starvation for development is never-ending. We IMPROVISE, ADAPT, and IMPLEMENT in a strategic manner.
TT Consultants is a leading partner in intellectual property (IP) management. Our worldwide service range comprises both legal and portfolio services, as well as strategic IP consulting and cutting-edge software solutions for effective IP management.
The TT Consultants offers a range of efficient, high quality solutions for your intellectual property management ranging from Patentability Search, Invalidation Search, FTO (Freedom to Operate), Patent Portfolio Management, Patent Monetization, Evidence of Use, Claim Chart Mapping, and much more. We provide both law firms and corporations in many industries with turnkey solutions.