Waving hand – a Flying Concept
Is Flying possible just with your fingertips? Is it still an illusion or a reality? Is it possible to control flying machines – Drones just with the help of hand-gestures? Is it fascinating to click photos just with the help of gestures?
The answer is definitely yes in today's technology driven world where Gesture recognition technology has become a fascinating science behind talking with the hands. There are an endless number of applications and fields where this science proves to be a magical band. Palm control techniques enable the users to control the objects to work in a conditional manner with the help of various gestures being performed. In the past this technology amazed us in unlocking smart devices and proving secure access to any consumer gadget.
Nowadays, waving a hand is not limited to dealing with the security algorithm, rather waving has become a flying concept altogether.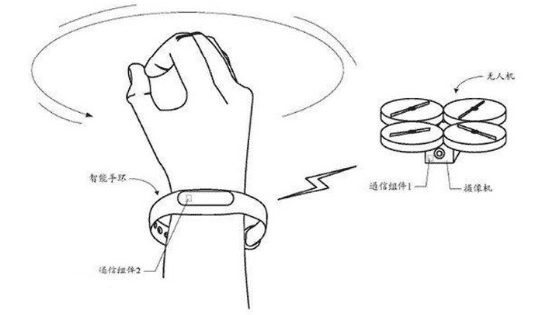 Xiaomi, a chinese company filed a patent that relates to Mi band controlled drones with the Chinese Intellectual property office. From the figure, it is clear that the drone works well with the band placed on the wrist of the user and with the slight variations in the gestures the drone can be controlled.
Even the Universities and Research Institutes are not far away from the technological companies in filing the patents. The Taiwanese technology researchers made an algorithm that allows them to control drones with the help of an Apple watch placed on the wrist of hand. The researchers even demonstrated their work outside the Park Lane Department Store on Gongyi Road in Taichung City that showed how gesticulation could fly the drones by interpreting the signals from the Apple watch. They named their algorithm as Dong software and filed the patent in Taiwan's Li & Cai Intellectual Property Office.
For further information in regards to filing trends and top niche players, logon to www.xlpat.com
At last we can say that controlling flying objects seemingly with the hands is no longer a fantasy, rather a booming field that will revolutionize the whole world
We've constantly identified the value of new technology carried out by our pretty skilled executive crew with backgrounds as our professionals. Like the IP professionals we empower, our starvation for development is never-ending. We IMPROVISE, ADAPT, and IMPLEMENT in a strategic manner.