Streamlining Prosecution Phase to Obtain a Competitive Edge – Managing Your Portfolio Smartly
Globalization has broken all barriers of dominance and has increased competition to such an extent that even fortune companies feel threatened by start-ups and mid-sized companies. Just a few years ago Facebook was an idea in the mind of a student at Harvard, but within a few years it has grown into a multi-billion dollar organization. With disruption in conventional ways of working by the development of newer verticals such as Artificial Intelligence, 3D Printing, Internet of Things, Machine Learning, etc., it has become very easy for small/mid-sized organizations to catch up with big players and deliver high quality at competitive prices.
In such a scenario it is very important that organizations stream line certain processes which command a high budget. One such area where TT Consultants can assist organizations, across the globe, in streamlining their processes & reducing costs is patent prosecution – focusing on replying to Office Actions & drafting patent applications for US and European jurisdictions. In-house counsels do not come cheap and hiring outside counsels is even more expensive, therefore it is important that the skill set of such resources are put to task by which the revenue of an organization can multiply by many folds. It is imperative that organizations, small OR big, recognize the disruption which is happening across the globe so that they are geared up for the future.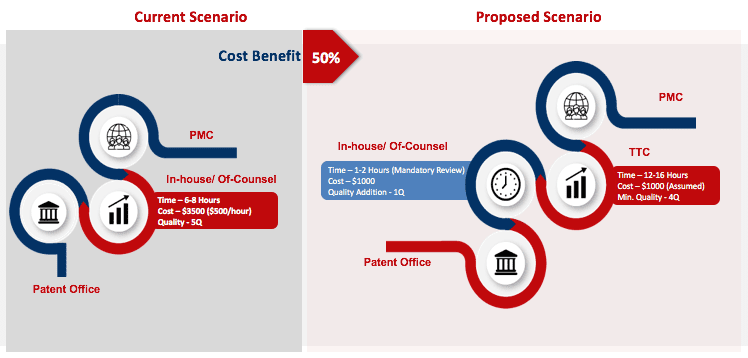 Conclusion:
In such a scenario the time of highly skilled resources, and money saved can be utilized in areas & ways to generate wealth for the organization. Just an example, we have a client engaged with us in replying to office actions and the money they save by working with us is invested into their licensing department. Such an eco-system guarantees long term sustainability & growth in today's competitive world.
For more information please email us at – 
[email protected]
[email protected]
Ishwarj Singh Dhatt
We've constantly identified the value of new technology carried out by our pretty skilled executive crew with backgrounds as our professionals. Like the IP professionals we empower, our starvation for development is never-ending. We IMPROVISE, ADAPT, and IMPLEMENT in a strategic manner.